The Samsung Mobile League for Mobile Legends concluded last week with 32 teams taking part. The tournament had Samsung as the main sponsor, with FriMi as an official digital banking partner, MSI as the official gaming notebook and PnS as a food partner. We saw team PnX Dark Legion take on PnX Hyper Reborn in the finals and in the end, PnX Dark Legion made a comeback after losing the first game and won the finals 2-1.
1st place: PnX Dark Legion
Sahiru 'Sahiru' Galappaththi
Akila 'Java' Jagoda
Lakshan 'Weediya Bandara' Eranga
Hiruka' 'Zyanide' Anuruddha
Charuka 'Hate' Wettasinghe
2nd Place: PnX Hyper Reborn
Sithija 'Reboot' Sandaruwan
Sashika 'Venom' Maduwantha
Sandul 'ᴳᴼᵂ|Sαsukє' Rathsara
Kusal 'Kusal sl' Savinda
Vidushan 'Psycho' Chamoda
3rd place: PnX Etherious
Kivindu ' Kivi' Wathsala Mahawatta
Hemall 'Stewart' Stewart
Shehan 'i[M]id' Reshin
Kirul 'Kirul' Prabhashwara
Tharindu 'Uchihathari' Sadaruwan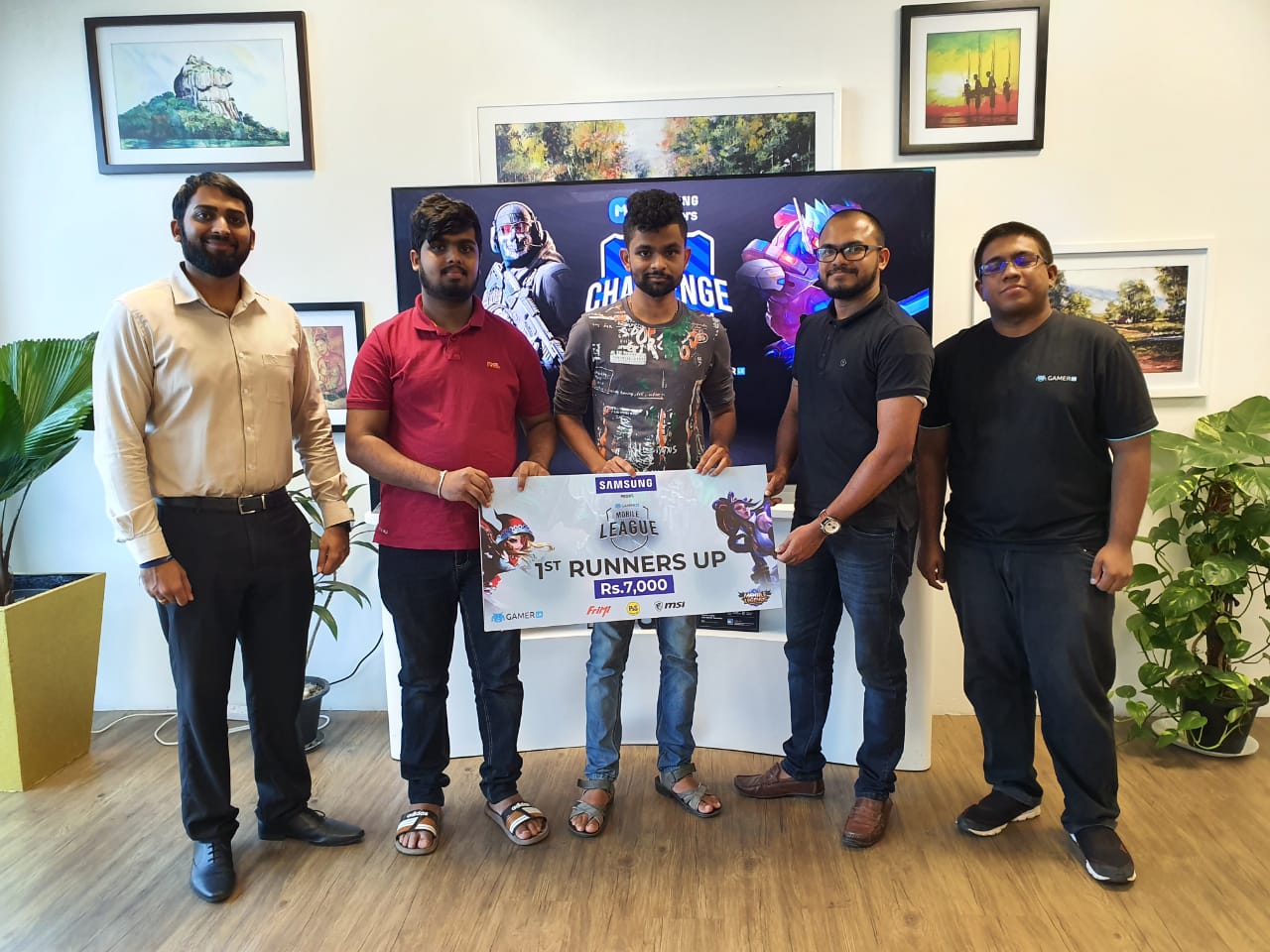 The Samsung Mobile League also features Call of Duty Mobile as a title, with a collective prize pool for both titles of Rs. 50,000. The prize money will be distributed via FriMi digital banking, where users would be able to pay for any goods or services directly from their mobile app.
The next Mobile Legends event is scheduled to be held at the Sri Lanka Cyber Games happening on March 20, 21, 22 2020 @ Stein Studios – registrations at slcg.lk
Stay tuned to Gamer.LK for the best Sri Lankan Esports news.