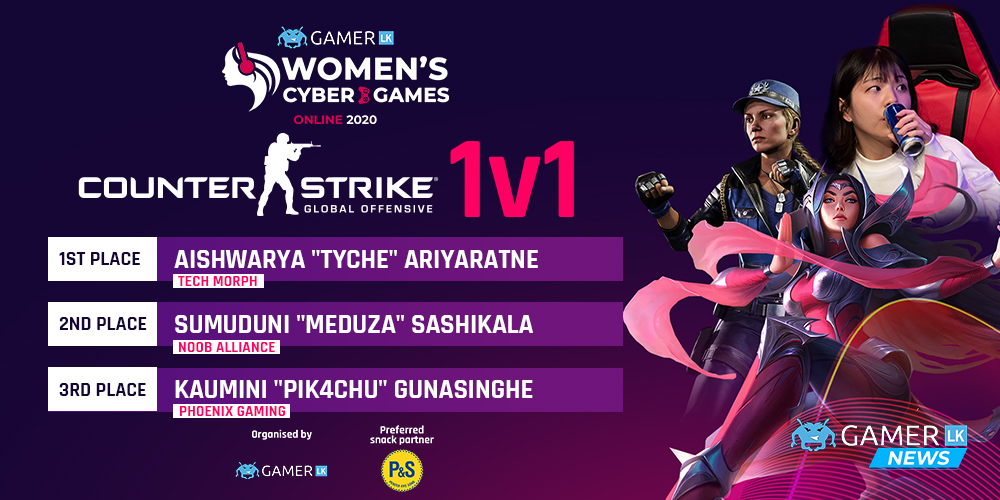 The Women's Cyber Games Counter-Strike:GO 1v1 Finals took place on the 11th of June between nA – MeduZa and TM – Tyche. TM – Tyche beat nA – HIMA and PnX – PIK4CHU in the loser bracket to qualify for the finals.
Playing against nA – MeduZa, TM – Tyche beat her 5 for 16 to win the Counter-Strike: GO 1v1 Title.
1st Place: Aishwarya 'Tyche' Ariyaratne
2nd Place: Sumuduni 'MeduZa' Sashikala
3rd Place: Kaumini 'Pik4chu' Gunasinghe
The Women's Cyber Games Championship '20 Online is sponsored by Red Bull. The preferred Snack Partner is Perera & Sons.