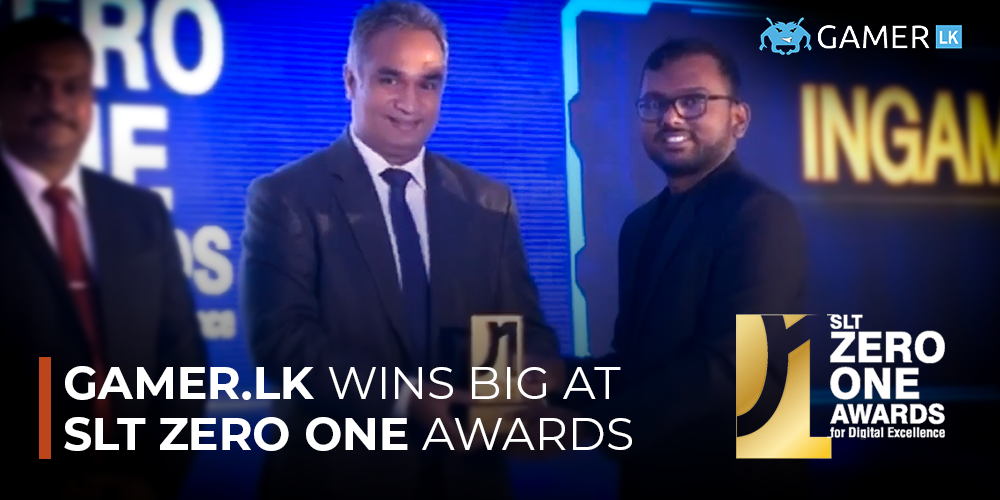 Sri Lanka Telecom organised the  SLT ZeroOne Awards for the year 2017/18 on the 11th of December. It is a unique ceremony dedicated to recognising digital excellence in brands, individuals as well as institutions who have made large strides and advancements with the...
Tournaments and Competitions
Upcoming events
These are the starting dates of the tournaments only. For the exact duration of the events and a detailed view of our events, please check here.
Sri Lankan Rankings
Endorsed by Sri Lanka E-Sports Association (SLESA)

3

Maximum eSports Team pulseCORE1833.4

Last updated: 17-August-2018 (after Get Nailed Call of Duty League 2018)

2

Xiphos eSports Victorious Secret2002


3

Division eSports Death Sentence 1930


4

Noob Alliance Infinity Gaming1860


5

Noob Alliance BedTime SamuraiS1785

Last updated: 12-Dec-2018 (After SLCG '18)

4

M-eS-Revolutionary Gamers1652


5

Xiphos eSports Virgin Bois1637

Last updated: 26-Aug-2018 (After IESF Qualifier '18)
Latest videos from Gamer.LK youtube channel
Gamer.LK celebrates 11 years of eSports in Sri Lanka
Celebrating Sri Lankan Women in e-Sports – a Gamer.LK story
A look at the gaming and Esports culture at Pyxle