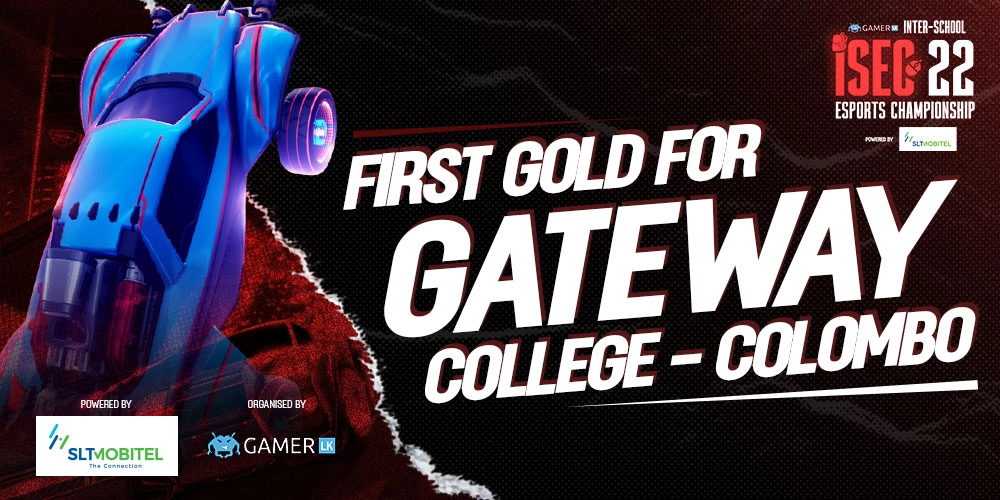 With 2 out of 10 eligible titles concluded, the Rocket League Grand Finals at the Inter-School Esports Championship 2022 (ISEC '22) powered by SLT-MOBITEL saw some intense and fierce competition as the young racers from Gateway College Colombo showcased their skills and determination on the virtual track. At the end of the day, it was Gateway College Colombo who clinched both gold and silver for the title, while Carey College Colombo secured the bronze medal.
Gateway College Colombo's performance was nothing short of impressive, as they managed to secure the top two spots in the Rocket League game title. This not only cemented their dominance in this particular game title but also brought them to the lead in the overall championship standings dropping Bandaranayake College Gampaha into second after their spectacular performance in Call of Duty 4.
The Gateway College team has established themselves as the formidable force to be reckoned with, having won ISEC 5 consecutive years in a row. In their campaign this year, it remains to be seen whether they can maintain their momentum in the remaining game titles or if other schools will step up and give them a run for their money.
Find out the standings of the Schools at this year's Championship at https://school.gamer.lk/standings/