With more than 40 universities registered to fight for the Inter University eSports Championship, one could expect nothing less than the most intense competition you would ever come across at a university-level event. With over 700 participants from various universities and educational institutions ready and geared out to take the title the Inter- University eSports Championship – powered by Dialog Gaming had set itself a new milestone as the largest university sports event in Sri Lanka. The Championship took place on the 21st and 22nd of April 2018 at Trace-Expert City, Maradana.
Breaking things down we saw 38 teams registered for Call Of Duty 4, 20 teams for Dota 2, 9 teams for League of Legends, 7 teams for Special Forces 2, 5 teams for Overwatch and 5 teams for CS:GO.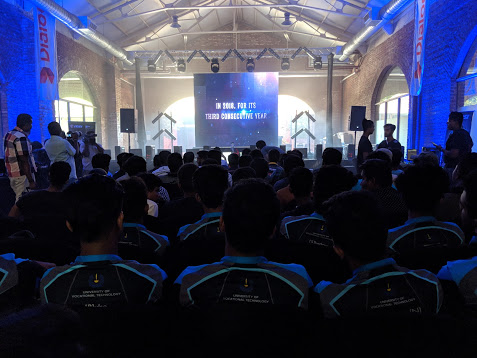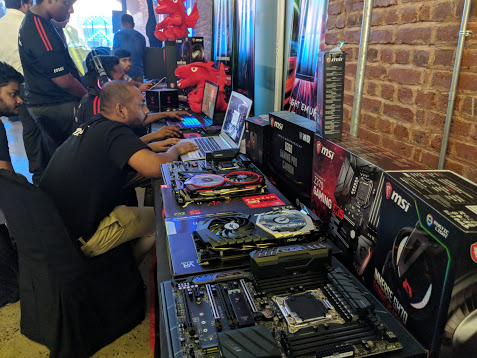 Call of Duty 4 saw the most participation in terms of teams with other multiplayer titles – Dota 2, Counter Strike: Global Offensive, League of Legends, Overwatch and Special Force 2 as well as single player titles – FIFA 18, Injustice 2, Project CARS, Tekken 7 and Clash Royale, also seeing an increase in participation from the previous year. With many teams and players participating across the two days of the competition, the atmosphere at the venue was electric with exhilarating excitement throughout the event.
Previous years saw one team on its own dominating each individual bracket but this year with all the effort that had been put in, we saw almost all teams on equal footing.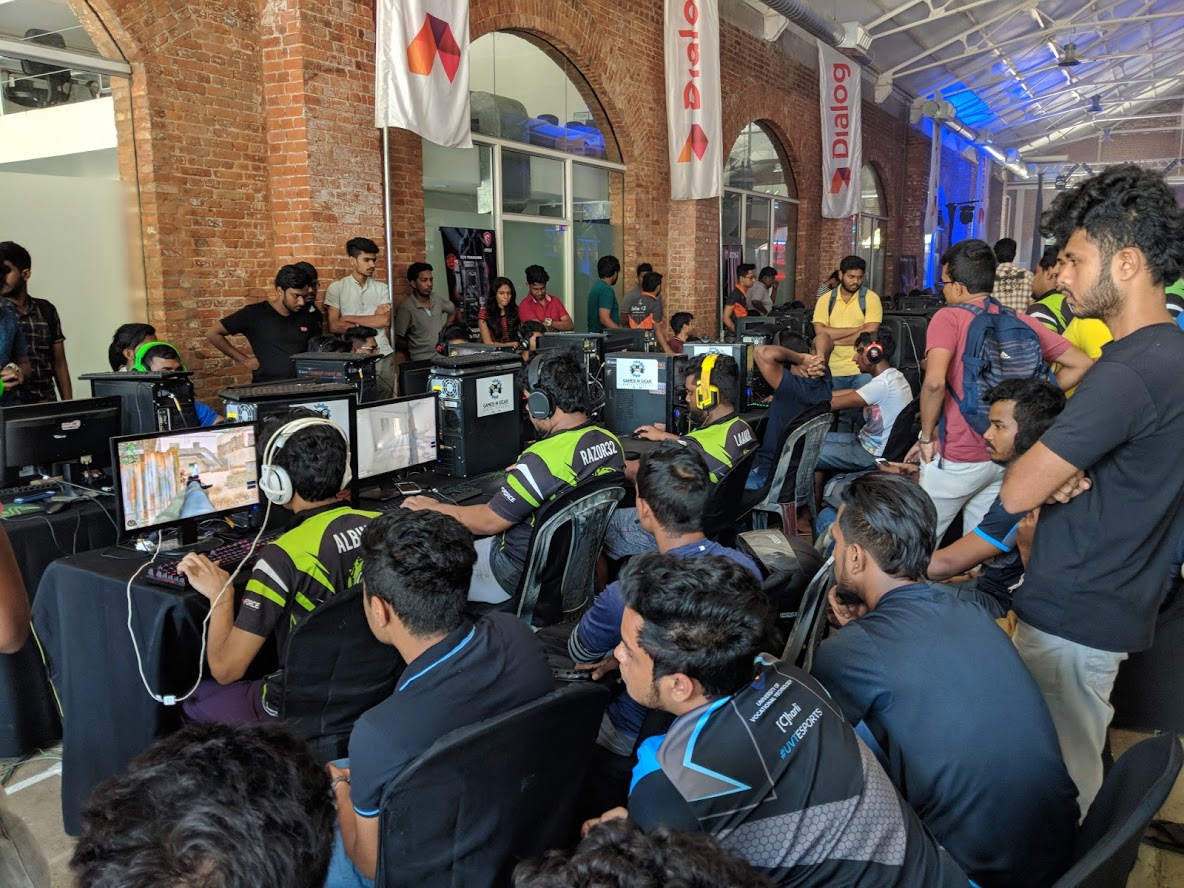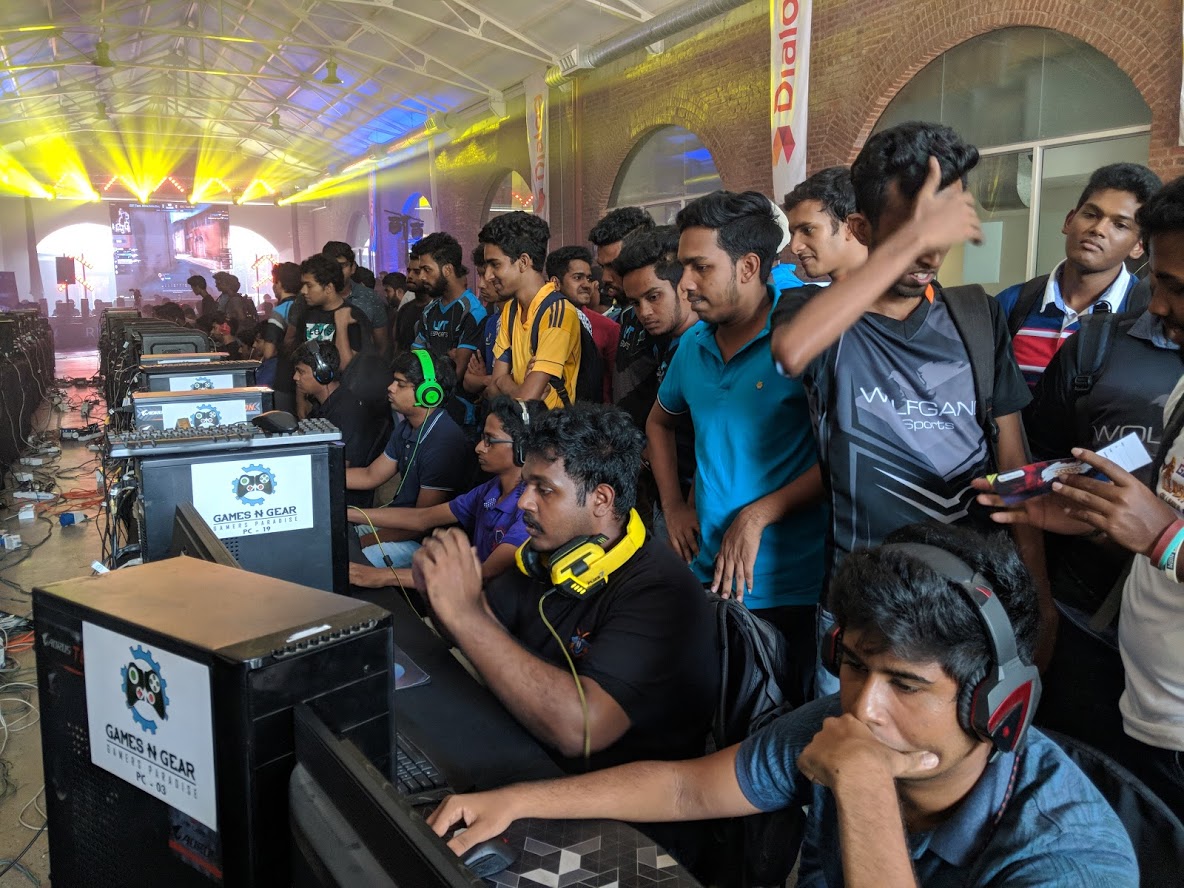 DAY 1
Counter Strike: Global Offensive (CS:GO)CS:GO
Kicking things off with the CS:GO finals we saw the British  College of Applied Studies (BCAS) team OUTLAWS going up against the reigning champs from last year from the International College of Business and Technology (ICBT) Team HRBBM. With ICBT going in as the favourites once again everyone expected the outcome to be one-sided with ICBT dominating the finals as usual, but what we received was nothing short of the best CS:GO finals witnessed at a university event thus far, with BCAS actually taking map one which was Iinferno from the reigning champs which threw the
crowd into a spin. Having taken their opponents lightly, we saw ICBT pick up the pace and communication in game number 2 and 3 swinging things back into their favor to close out the final 2-1 crowning them the champions once again.
League of Legends
The next final was for League of Legends which saw Sri Lanka Institute of Information Technology (SLIIT) team Inters in the finals which came as no big surprise since their performances over the years have been stellar. Rising up to challenge the throne this time was Team EaGlE EyEz from the Java Institute for Advanced Technology. During the initial part of the games everything seemed to be even with no truly large advantage going over to any team. That was until SLIIIT's carry started racking up the gold and items which changed the game in an almost forceful and brutal manner bringing things in favor of SLIIT and helping them hold on to their number 1 spot.
Women's League
Shortly after the conclusion of the League finals the Women's Lleague titles began.Taking on Need for Speed as the game of interest we saw some extremely talented individuals gearing up to take the number one spot for their university. From the University of Colombo School of Computing we saw Tikiri 'Stardust' Diasena and watched her unbeaten run during the upper bracket qualifiers which made it seem as if no one could match her. Even after losing to Stardust in the upper bracket finals Sureshi Zusy-Casper Siriwardena did not succumb to the pressure, clawing her way from the lower bracket and entering the grand finals once again to take on rival Stardust. Things started out the same until one specific hairpin turn gave Stardust a bit of trouble which was unusual of her. With nerves taking over the confidence displayed by Stardust we saw Zusy Casper take the lead and keep her composure allowing her to come out on top at the grand finals which was a major comeback story in itself.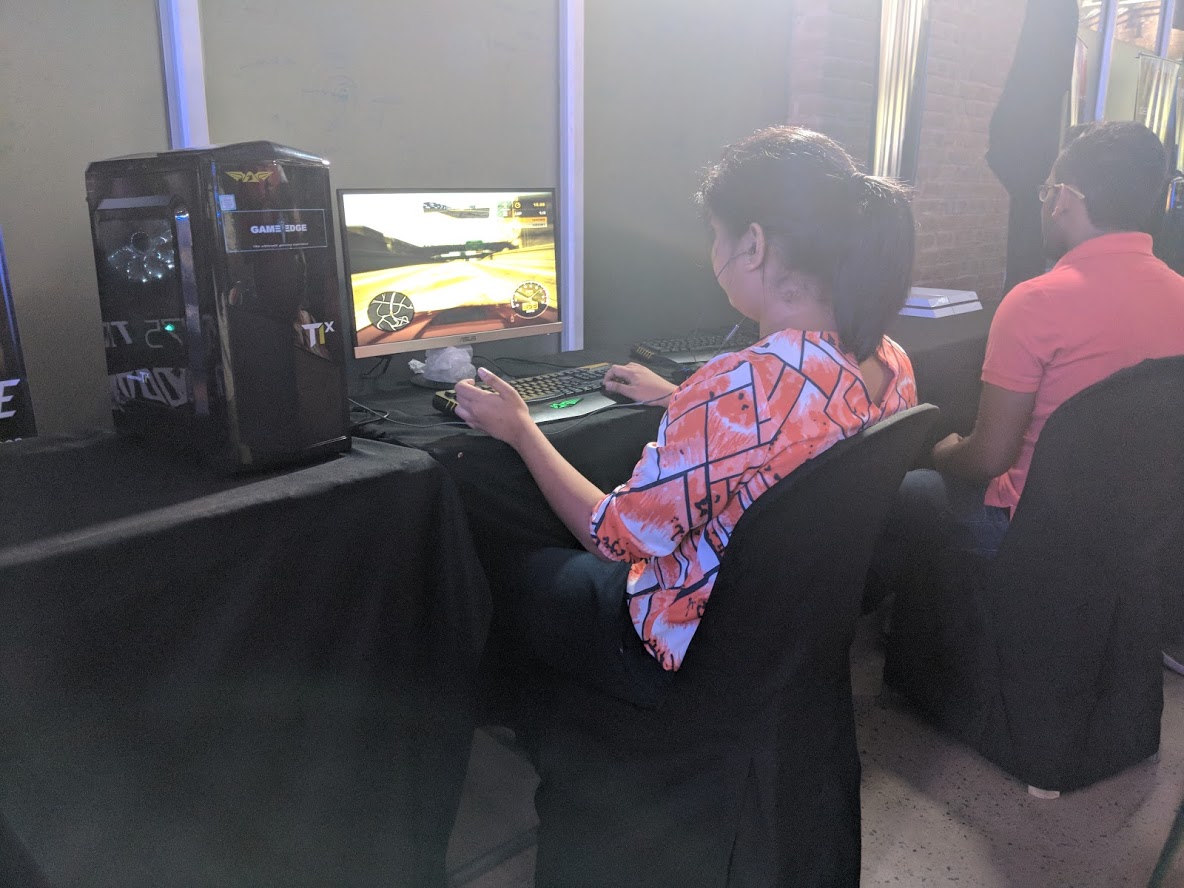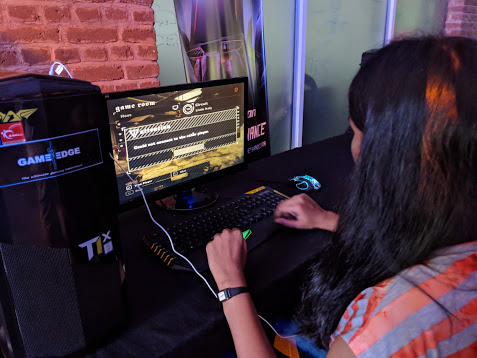 DAY 2
Day 2 was filled with even more excitement and grandeur than Day 1. With some major titles still up for grabs any university at this point could have come out on top to claim the trophy.
With the Geek Avurudu Festival happening early in the morning and the games for Dota 2 as well as the first ever Overwatch tournament at the Inter University eSports Championship, things seemed to get heated pretty fast.
Overwatch
Every team that had taken part for Overwatch seemed to be on equal footing with each and every game coming down to the wire going 1:1 creating quite the tension in the air. That was until Team No SR from Sri Lanka Institute of Information Technology (SLIIT) took center stage. Showcasing their immense experience as well as talent, SLIIT blew the competition away and seemed to be on their way to claiming the first ever Overwatch title. That was until team CrackWatch from Asia Pacific Institute of Information Technology (APIIT) met them in the finals. The finals started out slowly with both teams showcasing a lot of talent and effort in the first map. APIIT with a lot of experience on their back were pulling together a lot of team plays which seemed to work for them in the initial standpoint of the game. That was until Team no SR found their stride and started dominating every single map be it the controlling of the point or pushing the payload they were on another level and seemed to close out the final without much stress going on to become the first ever Overwatch champions at the Inter University eSports Championship.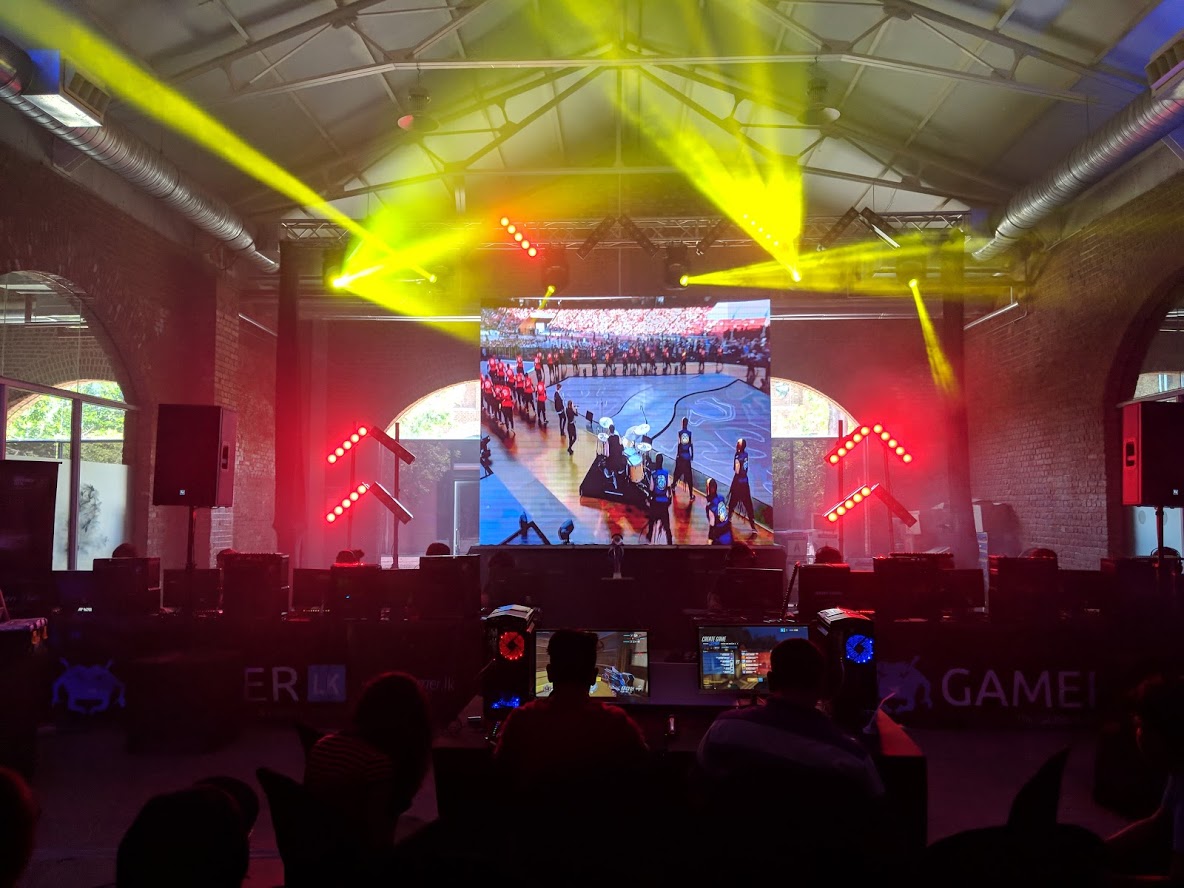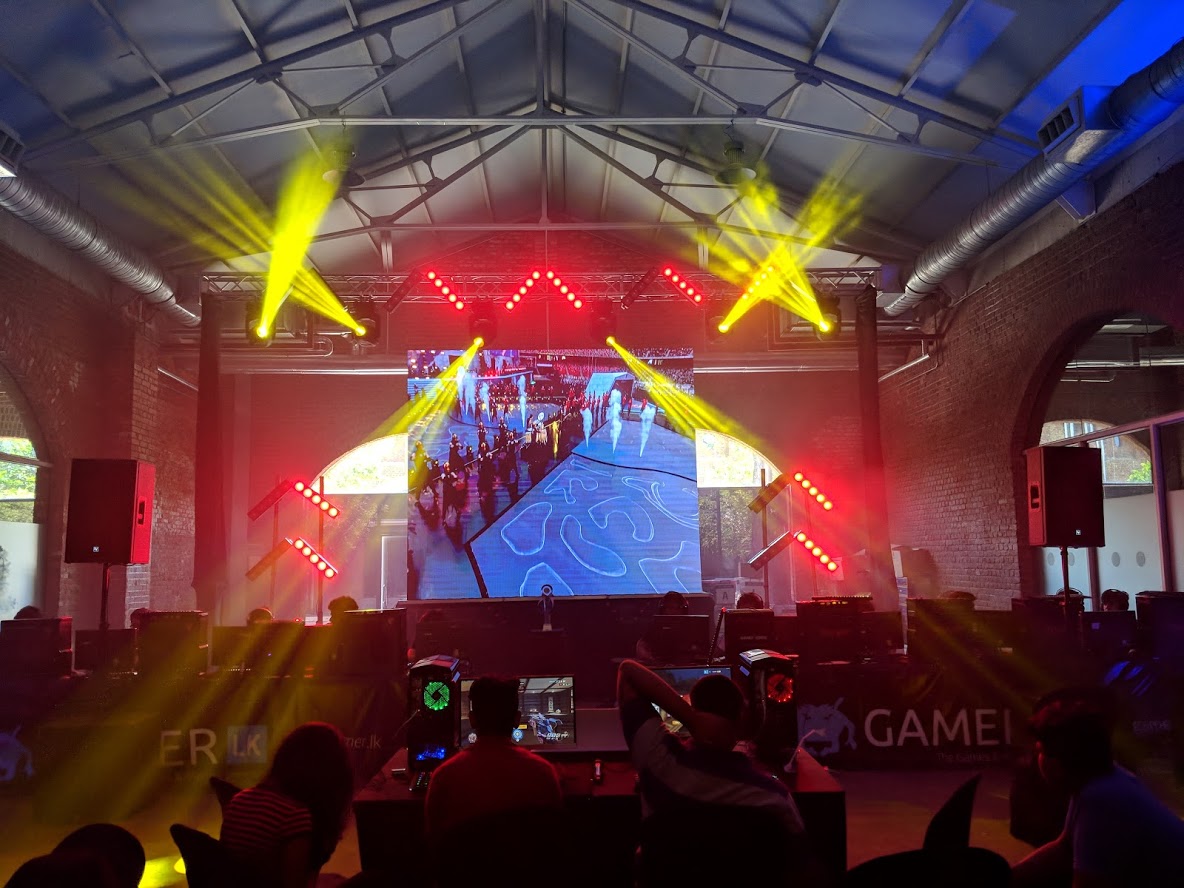 Special Force
Special Force 2, a game that has been gaining popularity in the local gaming scene had taken a special place at the Inter University eSports championship. We saw team BCAS show a lot of maturity and patience coming into this year's tournament and besting Tema APIIT in the finals with better aim, better teamwork as well as a better grasp over the objectives of the game.
Call Of Duty 4
Call Of Duty 4 which is always a crowd pulling title in any Sri Lankan eSports tournament once again did not disappoint as we saw 38 Call of Duty teams had already registered and were ready to go during the 1st and 2nd day of the Inter University eSports Championship. With many experienced teams already registered it was anyone's guess as to who may come out on top during the games. As team by team got eliminated we were left with the 2 best teams at the Inter University level, the teams being General Sir John Kothalawala Defence University team Blank vs Sri Lanka Institute of Information Technology (SLIIT) team SLIIT ftw. It was an intense back and forth game with both teams on equal footing, there seemed to be no distinct winner. That was until SLIIT kicked it up one more gear and found their pace leaving nothing more for team KDU to say in response taking the title for Call of Duty 4.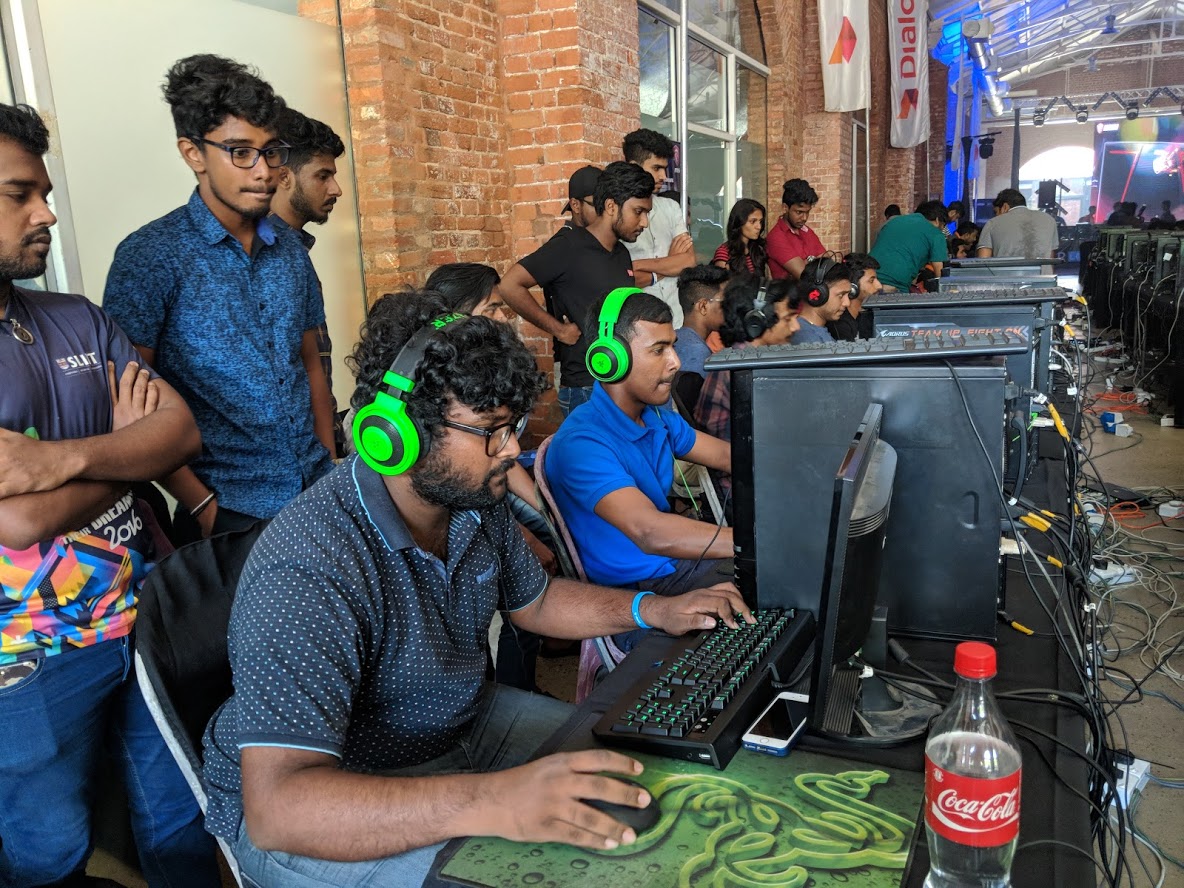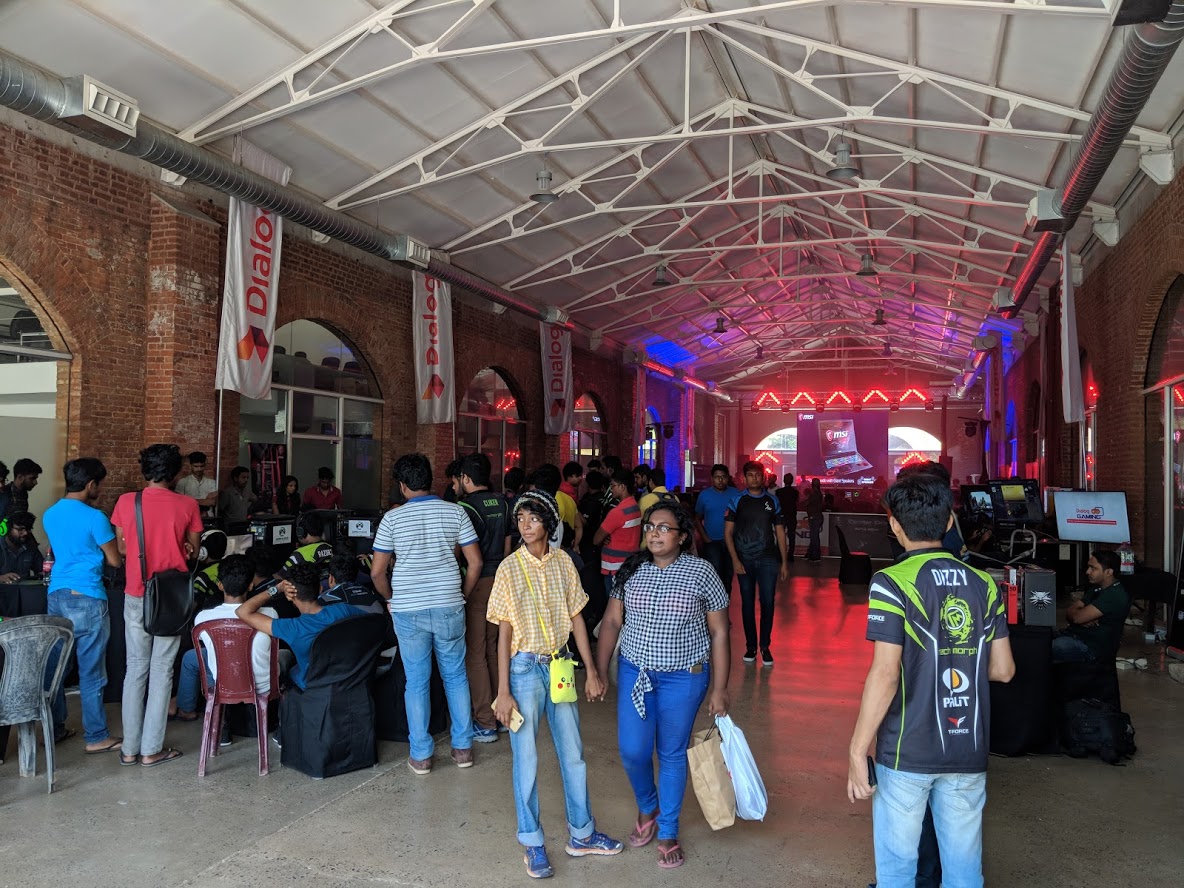 DOTA 2
To close things out we had the DOTA 2 finals which was one of the most anticipated title matches during the tournament. With old rivals clashing heads we saw team APIIT's DoyouhaveaDeathwish go up against Team NSBM's BeaverBois. The tension was high as the first game dragged on for an hour and twenty minutes with everyone's eyes glued to the giant LED screen. Plays were made by both teams besting each other at individual standpoint of the game until the Sniper on the side of NSBM overextended his positioning just a little too much, giving APIIT the opening they needed to close out game 1.
After a short break and both teams getting a better grasp of the opposing team, the second game showed no holds barred as NSBM came flying through the gates demolishing APIIT in the second game. It seemed as if NSBM had found the answer to take away the title from the two time reigning champs APIIT finishing the second game off in 26 mins.
Almost everyone expected NSBM with their dominant showing to finish things off in game number 3 but APIIT had not given up. With amazing initiation coming out from Shauban 'Batman" Rushdi and amazing experience and leadership coming from Munthazir "ToadBoss" Shiraz in an 80 min blazer of a game, where there was no clear way to victory, APIIT overcame the hurdle. With some friendly trash- talking going a little overboard, the joyous moments of victory for APIIT seemed very well deserved but NSBM will be back with a vengeance.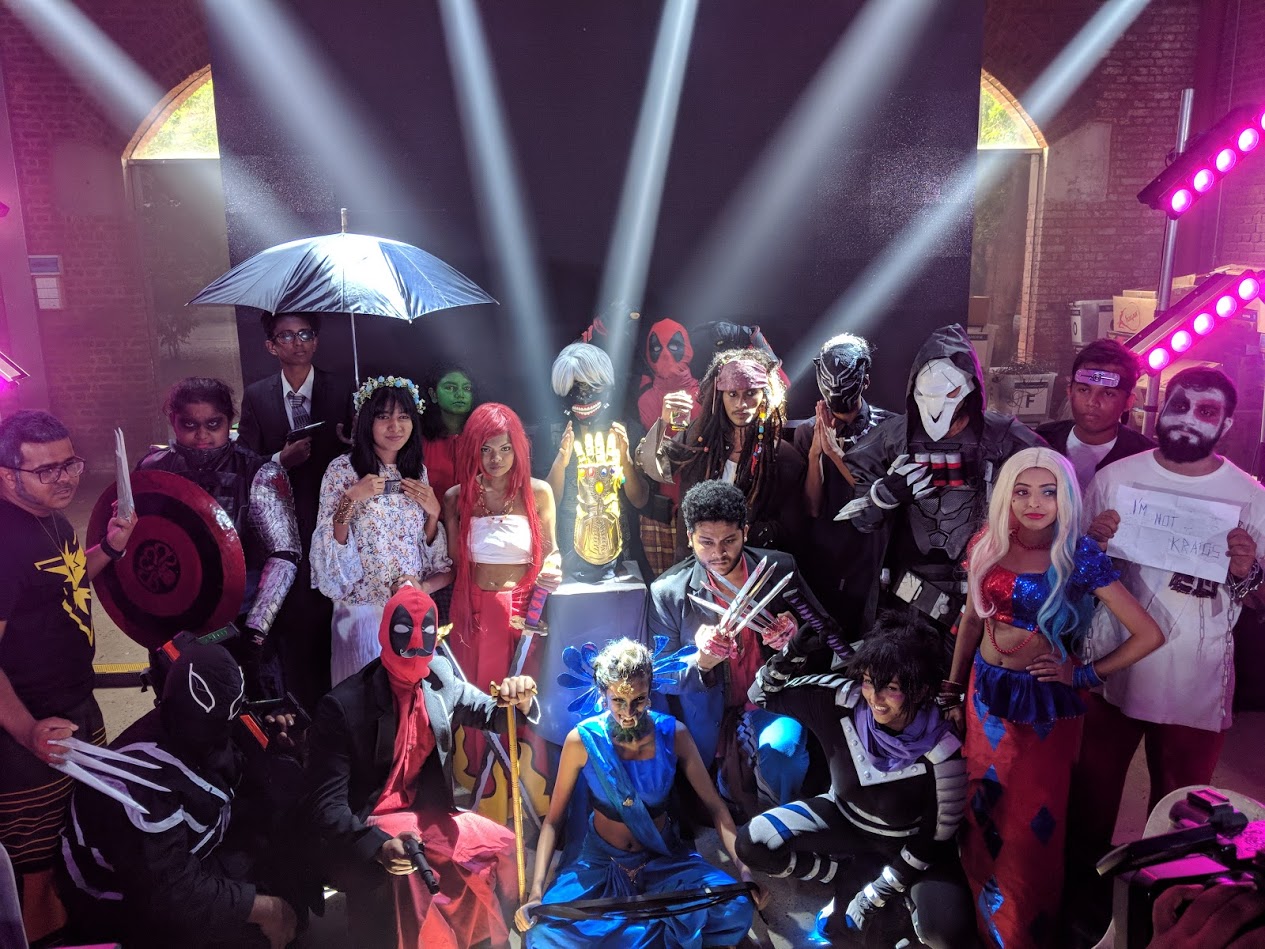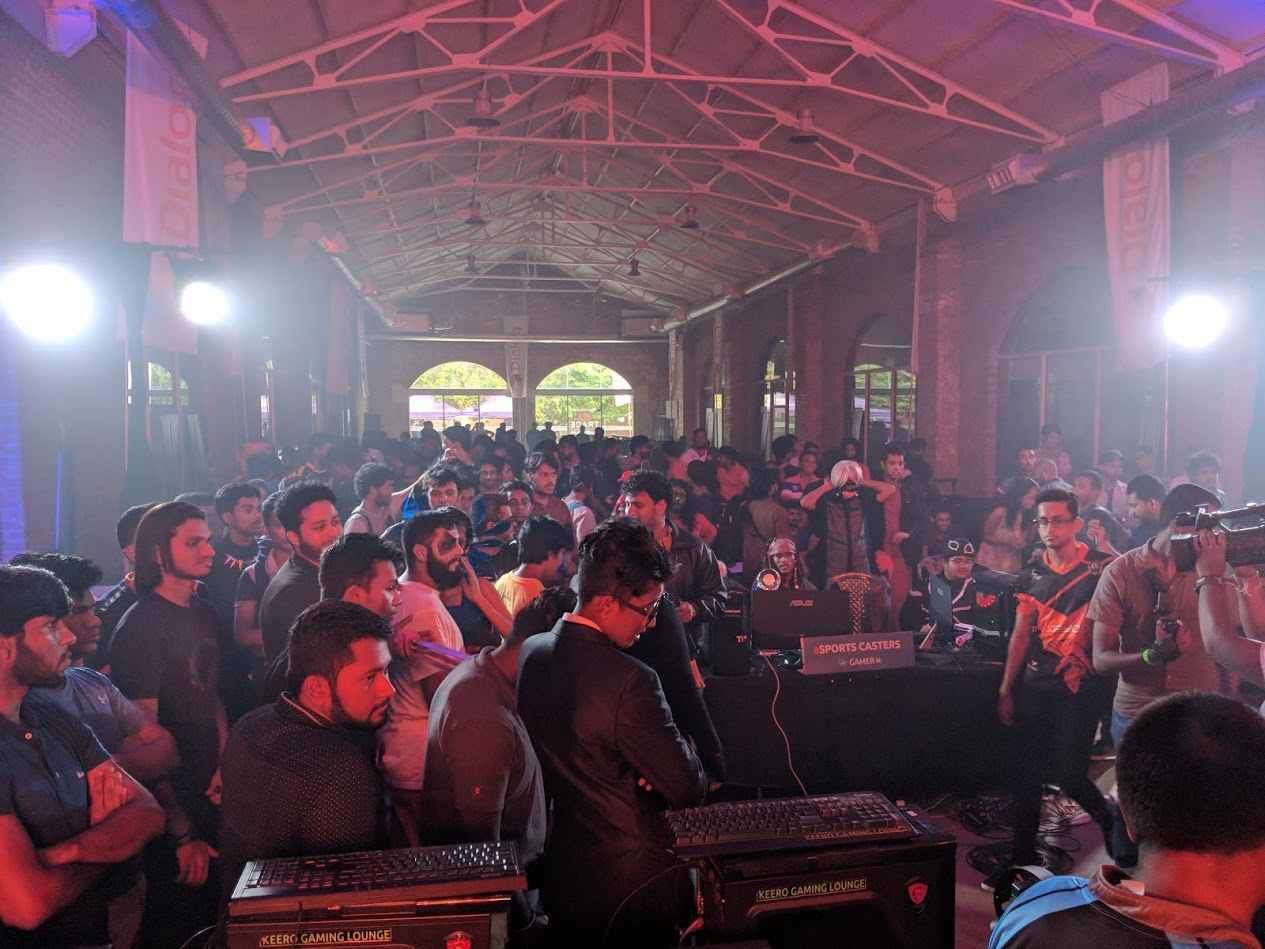 Apart from the team titles, there were also 5 individual titles that were Injustice, Clash Royale, FIFA 18, Project Cars and Tekken. Mentioned below are the winners and the runners-up.
Tekken
Winner – Diyon Wijetunga from SLIIT
Runner-up – Adil ur Rahman from IIT
Project Cars
Winner – Angelo Tennakoon from University of Peradeniya
Runner-up – Vihaga Ranasinghe from ESOFT
FIFA 18
Winner – Rasim Naseer from APIIT
Runner-up – Ijaz Mafahir from APIIT
Clash Royale
Winner – Chamod Viduranga from University of Colombo
Runner-up – Gayan Kaushalya from University of Colombo
Injustice 2
Winner – Rashad Ameer
Runner-up – Danuka Samarakoon
Sri Lanka's Fastest e-Racer Tryouts
Sri Lanka's Fastest eRacer is a brand new concept by Gamer.LK where eRacers from around the island are put in Racing Simulation settings.The racing setup includes  Red Bull Racing Seats, Racing wheels and pedals, Large screen TVs – 2 of each side by side.This concept is different from the usual eSports tournaments as we equip racers with near-real life scenarios with seats, wheels and pedals, and not keyboards. The featured game is Project Cars.The event was a Tryout session where racers are able to register for the main qualifiers through this system rather than having to use a traditional keyboard and mouse. It was definitely a sight to behold as individuals who had no issue taking on the road in real life had a much more challenging task when behind the wheels of this event. It was a sight to behold as challengers old and young took on this new and unique experience and some even making top spot for the Project cars with the real life setup and besting a few players on pc.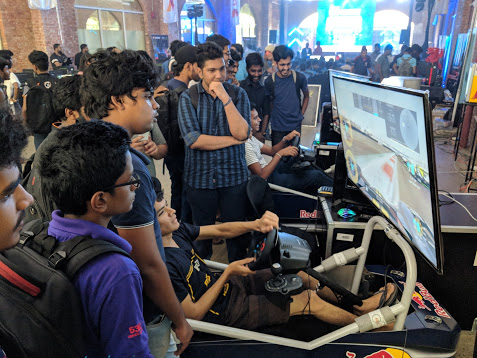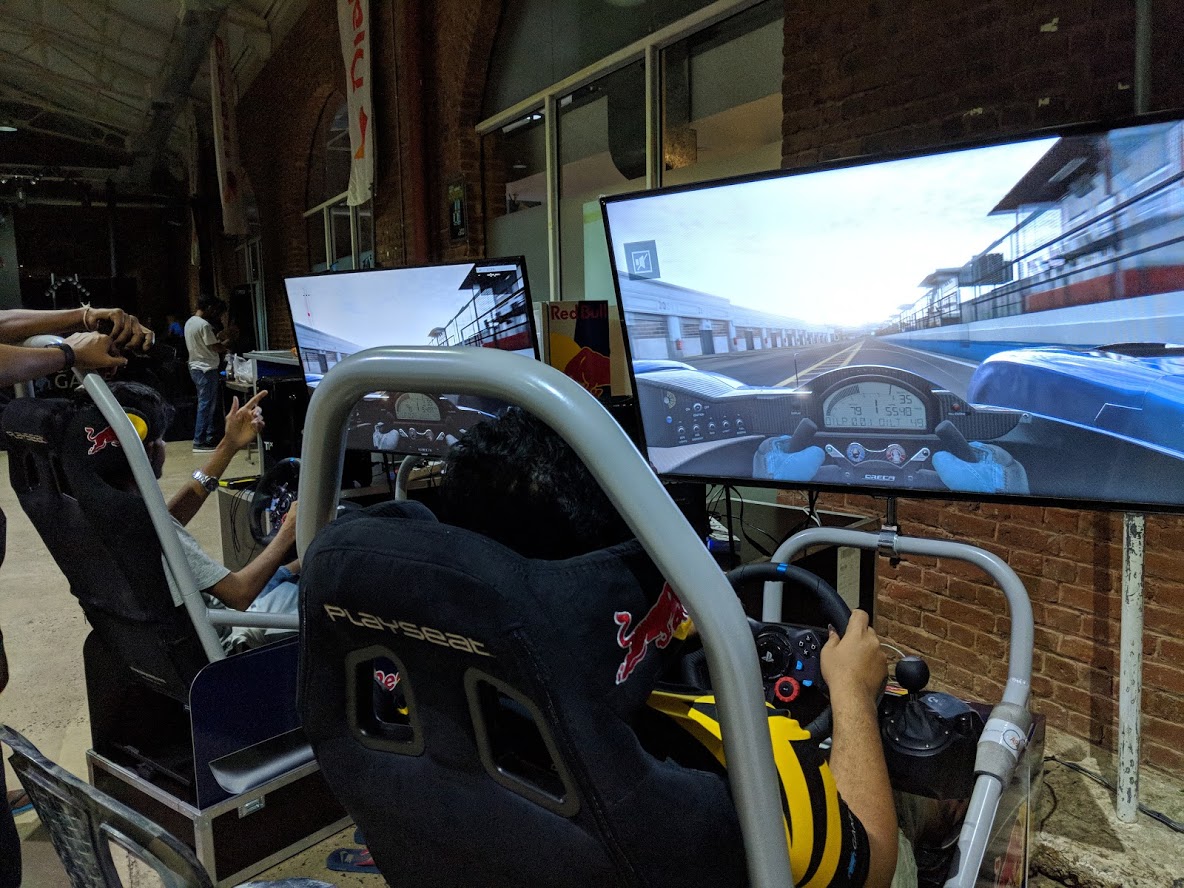 All in all, the inter University eSports Championship has grown into what it has today and has become the largest University sports event in Sri Lanka with the immense amount of support shown from each university and its competitors who continue to take part and challenge each other to overcome barriers which were not easy to circumvent a few years ago..This is just the first of many more tournaments to come out this year and we hope to hear what you think about this years Inter University eSports Championship. Leave a comment and let us know.