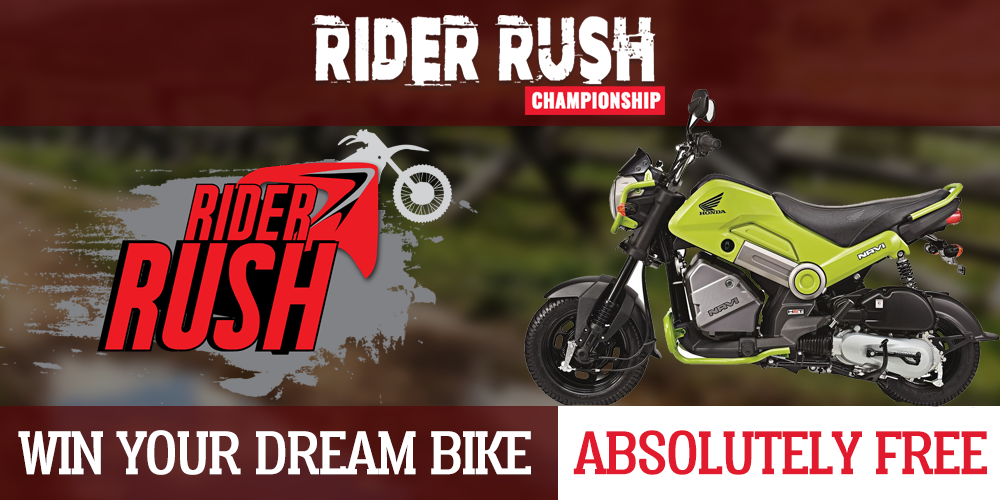 Honda who have been a part of the Esports community since 2015 where they first made an entrance during the Sri Lanka Cyber has contributed towards the growth of Esports and have already given away 2 Honda Navi bikes in 2016 as well as 2017 and with the introduction of Season 1 of the Rider Rush Challenge at the recently concluded Mercantile Esports Championship 2018 they look to do it yet again. The grand prize for the winner of the challenge is a Honda Navi bike. Players are able to take part completely free-of-charge by downloading the Rider Rush game from the Play Store or Apple App Store. Thereafter they have to navigate through the game, collecting as many time points as possible, to be the best player on the leaderboards. New bikes and maps are also available and can be unlocked.
A unique aspect to what Honda has introduced is a joint leaderboard, hence there is no segregation between players who get the app through the Apple App Store or the Google Play Store. All you have to do is head on over to http://riderrush.gamer.lk/ to check out where you stand in the rankings. Season 1 will go on for a period of 2 months starting from July 21st and ending on September 21st. You can play this at your leisure, be it the comfort of your own home or even on the move.
The introduction of a seasonal leaderboard which bestows gamers with tangible rewards for their skill at a game are a fairly new but extremely welcome concept in Sri Lanka. What Honda has done will undoubtedly receive a lot of exposure in the coming months, both in the gaming community as well as the general public, as a bike is not a reward to scoff at. Depending on the success of this venture, there is a chance that other establishments in Sri Lanka may follow suit in order to reach a wider audience, which is only a net positive for the gaming community, as skill will be generously rewarded by companies like Honda. So get to riding as you may be the lucky winner who walks away with a Honda Navi bike absolutely free.