Micro Star International (MSI), one of the world's leading gaming brands has partnered with Gamer.LK to strengthen their efforts in driving eSports and digital entertainment initiatives in the country. Over the past decade, Gamer.LK has continued to empower young cyber athletes in Sri Lanka through the introduction of various tournaments, both international as well as local and other events.
Starting out their campaign alongside Gamer.LK as sponsors for SLCG 2013, MSI took the first steps towards contributing to the growth of the eSports industry. Seeing the potential in Sri Lankan cyber athletes, MSI even took it on themselves to help support some of the local clans. Since their initial involvement, MSI has continued to play a major role in supporting the growth of local eSports by organizing their own events as well as working with Gamer.LK in their efforts to take eSports and digital entertainment to the masses.
Dedicated to gamer-driven innovation, MSI is the most trusted name in gaming and eSports. They have dedicated countless hours and committed numerous resources to the eSports community to support the world's most aspiring and best gamers and use their knowledge and expertise in their products in return. MSI integrated all gamers' aspirational functions in its gaming rigs, eliminating the tedious trial and error by themselves and pushing the performance beyond limits. The determination to surpass past achievements has made MSI a 'True Gaming' brand with gaming spirit throughout the industry!.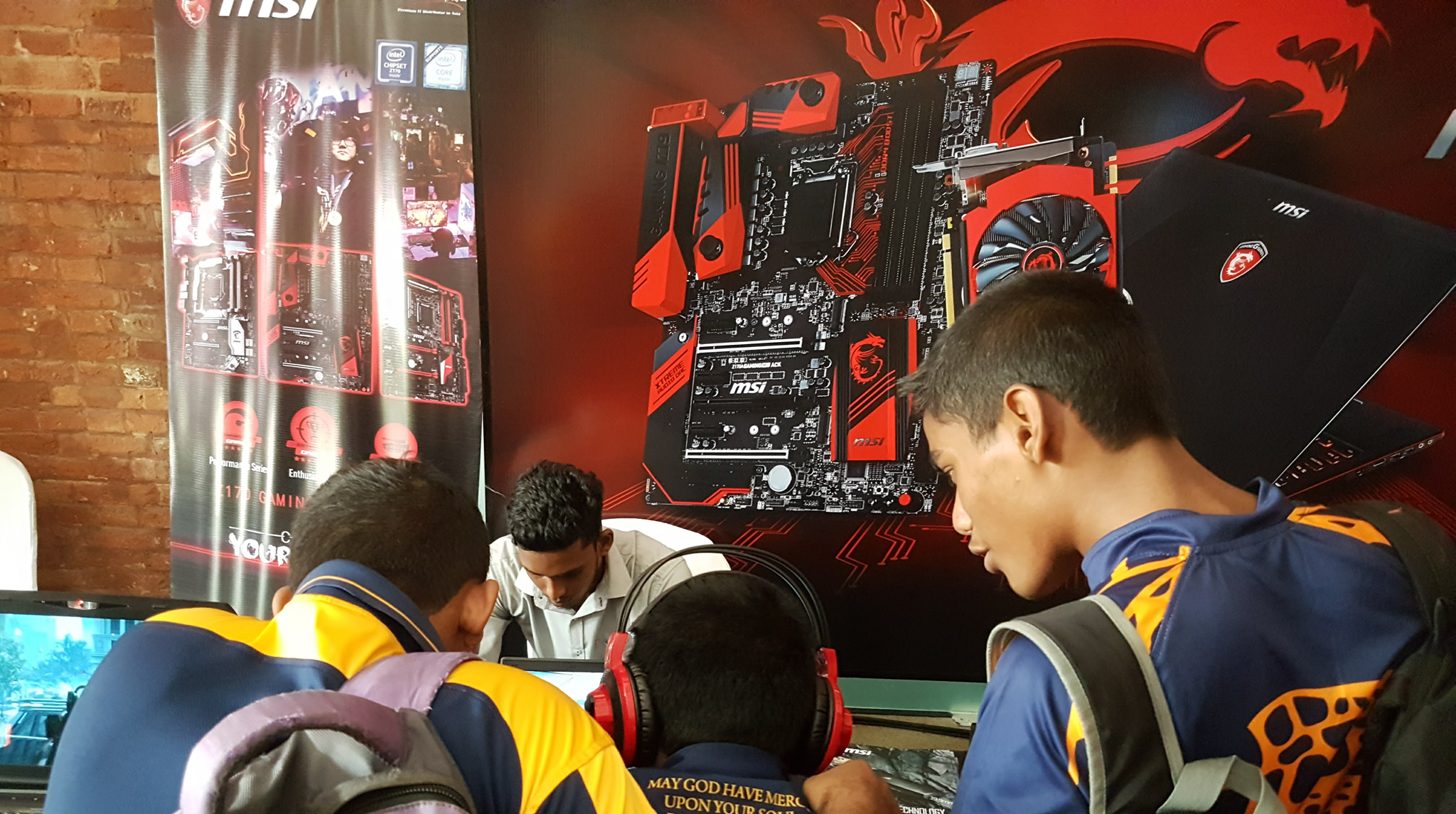 Through this partnership, MSI becomes the exclusive technology partner powering the three major events – Inter-University, Mercantile and Inter-School eSports Championships, as well as the online leagues organized by Gamer.LK. Furthermore MSI continues to support local clans, and the 2018 partnership comes with benefits for Maximum e-Sports, Noob Alliance and Wolfgang e-Sports. Gamer.LK has taken steps to empower clans by finding sponsors with a share of the funds going to SLeSA. MSI will also be a technology partner at Play Expo 2018 – Sri Lanka's Digital Entertainment and Technology Exhibition, which features the Sri Lanka Cyber Games and Colombo Comic Expo.
Backed by MSI, the year ahead promises to be an exciting one with the first major event coming up in a few weeks – the Inter-University eSports Championship, on the 21st and 22nd of April 2018 happening at Trace-Expert City. Make sure to be a part of history as Gamer.LK and MSI take steps to break through the barrier and guide eSports to newer heights!.