Gamer.LK, the leader in Esports and Digital Entertainment experiences in Sri Lanka, bring the thrill of competitive Esports to your workplace with the Mercantile Esports Championship  yet again – powered by Dialog Gaming. The Championship being organized for the third consecutive year was held on the 21st and 22nd of July 2018 at Trace Expert City, where we saw 100 corporates with their teams and players from any registered business or organization in Sri Lanka battling it out, which made the event the largest mercantile sporting event in Sri Lanka.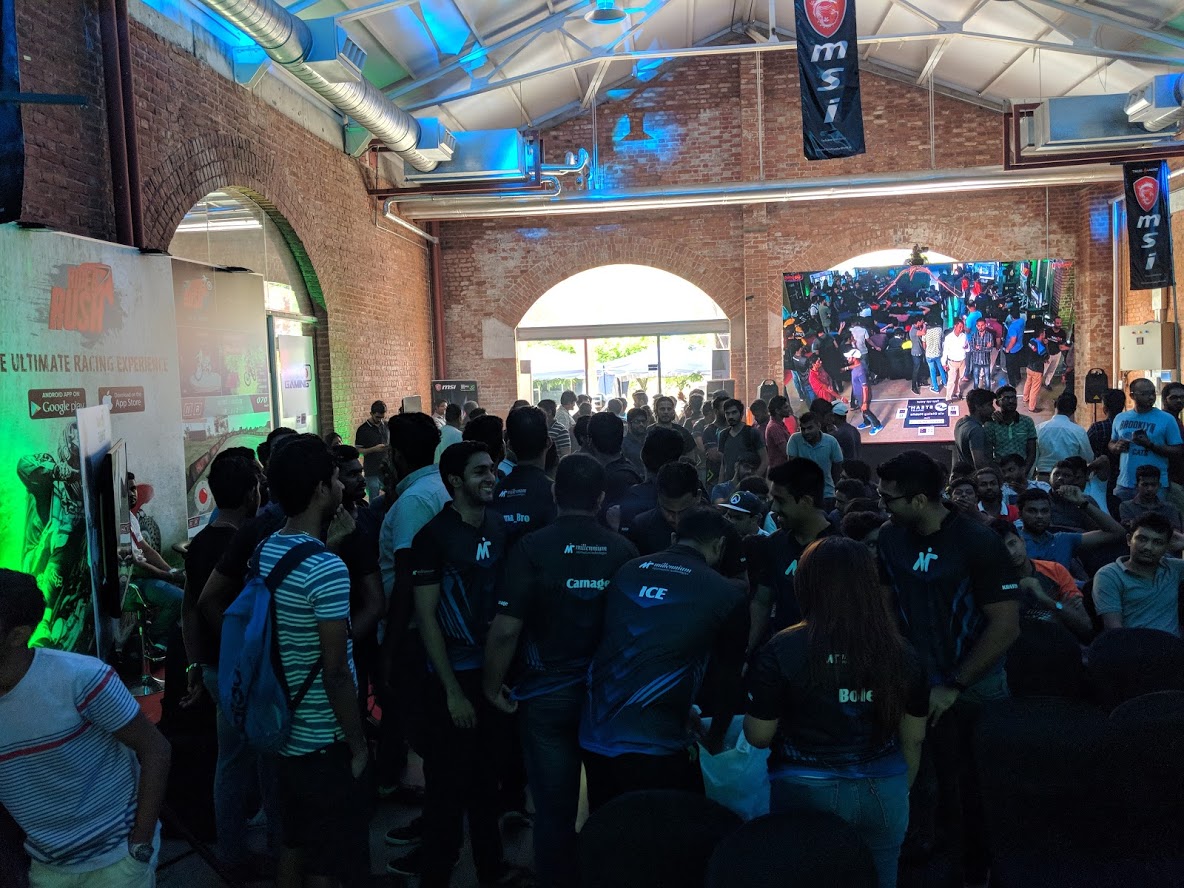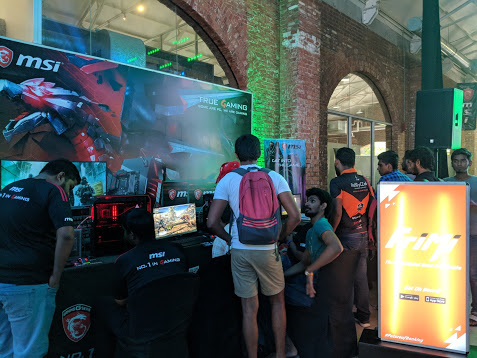 The titles held during the Mercantile Esports championship allowed participants to represent their companies and workplaces across a number of team games (Call of Duty 4: Modern Warfare, Counter Strike: Global Offensive, Dota 2, League of Legends, Overwatch and Special Force 2) as well as individual games (FIFA 18, Mortal Kombat XL, Project CARS, Tekken 7 and Clash Royale) along with a women's league (Mortal Kombat XL, Mario Kart 8 and Need for Speed: Most Wanted).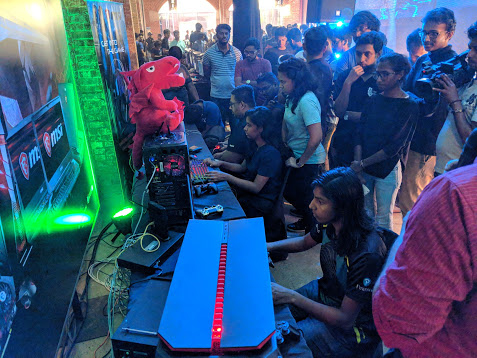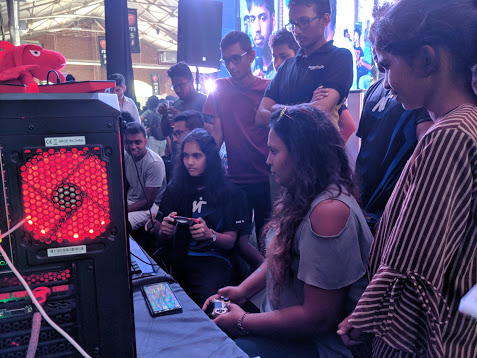 Day 1
The day kicked off bright and early with the proceedings starting at 10.00am, where we saw the first two teams go head to head in a Call of Duty 4 match between IFS and last year's champions, Virtusa team Huskies. Which resulted in Virtusa white washing their opponents 13-0. After a little while of progressing through the games, the Women's League kicked off with Need for Speed: Most Wanted, which saw growth in participants from the previous years making this year that much more exciting as well as competitive. With the NFS champ for the title showing up, there was only one way that the title could go; with Himasha Perera finishing in the top spot from Citrus Property Management and Bhagya Nelum from MIT coming in second. The highlight for the day was definitely the Overwatch grand finals between Redline and Calcey Technologies. Calcey Technologies showed tremendous teamwork and momentum to defeat last years champions. During the first game it seemed as if we would be in for a quick finals with Redline dominating the first map, until Calcey decided to increase the pace with some good combination plays as well as team work which left Redline with no answer. Every map came down the the wire with Calcey closing out the finals 3-0 after a tough session against Redline.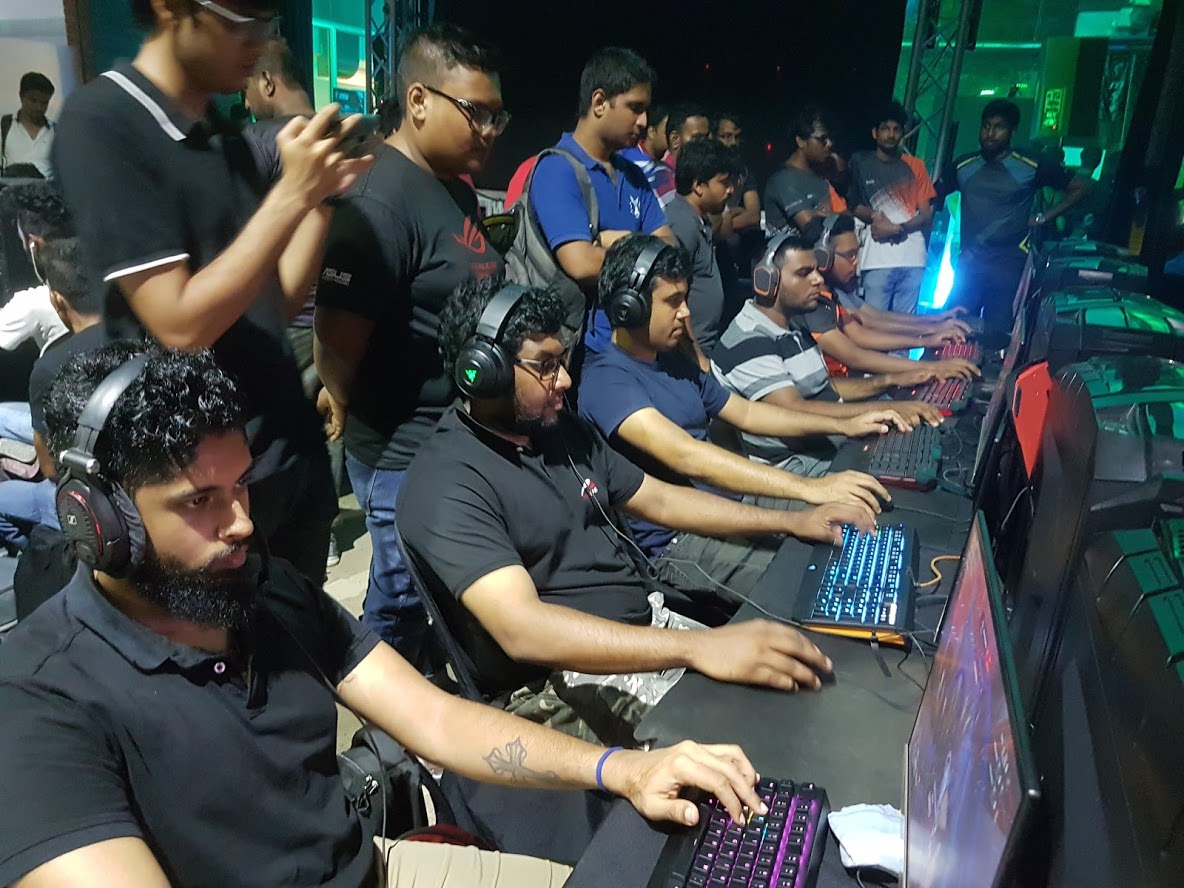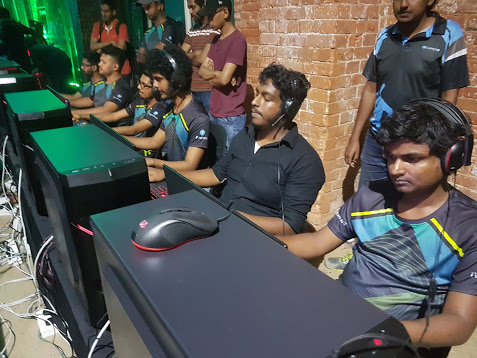 Day 2
With things heating up as the top teams progressed through the brackets, we came up to the League of Legends finals match between HSBC and Surge, which yielded an interesting history as the founder of Surge was a League of Legends player, but that did not deter HSBC when going into the BO3 grand finals. The teams seemed to be dead even in terms of skill when it came to game number 1 but Surge managing to focus on objectives which gave them a slight advantage over their foes, eventually leading to a high enough networth lead that gave Surge game number 1, game number 2 saw a more aggressive strategy coming out from HSBC, which in the early game did not seem to have provided them enough; actually giving Surge's duo in the bot lane a decent kill lead with an early double kill which was the result of their aggression. HSBC seemed to have made a comeback as they won engagement after engagement, catching the Surge champions out of position and managing them through efficient use of their higher numbers, allowing HSBC to snowball for a short period of time until one over-aggressive movement ended in their playmaker going down ,which in turn gave Surge the Baron because of a 5v4 teamfight that HSBC should not have taken. Things quickly went downhill from there and Surge easily closed out game number 2 which made them the champs for the League of Legends title.
All the grand finals which seemed to be nail biters had everyone spectating at the edge of their seats, the Call of Duty finals took a twist when reigning champs Virtusa lost to Asain Lands in the semis and they even went on to defeat Dialog in the grand finals 1-0 with the first map ending in a tie. Running alongside were the single player titles, one which caught a lot of attention was the Tekken 7 grand final where Sri Lanka's current number 1 and number 2 players faced off against each other in the 1st round and then again in the grand finals. Roshan Jurammpathy from Bayleaf Colombo and Byung Chan Lee from Motion Miracles who fought his way to the top after getting sent to the lower bracket, the final was expected to be one sided because of the result of their meeting in the first round, but it was far from it. Byung took a strong lead going up 1-0 against Roshan in the 1st set forcing Roshan to go to his trump card early picking his signature hero, from there things seemed even, but Roshan managed to control the pace ending up the winner for the Tekken 7 title.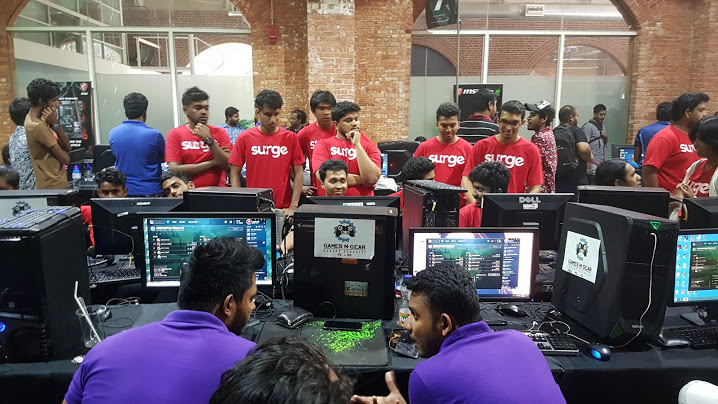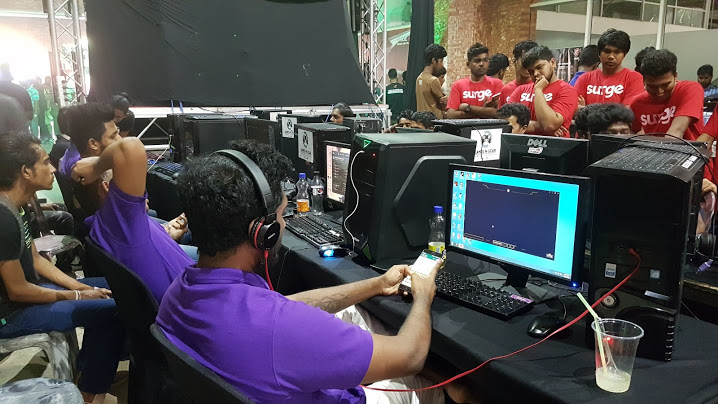 Ending the day in great fashion was the DOTA 2 grand finals between 2 year champions Virtusa who went on to go up against Aclatic (PVT) LTD. The finals did not disappoint as both teams seemed have top notch skills and knowledge of the game, but Aclatic showed great synergy and coordination which gave them the edge over Virtusa and rightly took the title, becoming the new champions at this years Mercantile Esports Championship.
The winner of each title is as follows..
Single Player
FIFA 18
Champion            Qualitaire                        Sachin Dematapitiya
Runner Up           Consortium Lanka          Mohamed Ikram      
Tekken 7
Champion               The Bayleaf Colombo          Roshan Jurampathy
Runner Up               Motion Miracles               Byungcharn Lee
Mortal Kombat XL
Champion                  Ribelz Digital                                Ashwin Umasudhan        
Runner Up    Dockyard General Engineering Services  Dulaj Gunawardena
Project Cars
Champion             ITX 360               Hafzel Preena
Runner Up      Pyxle International   Jayden Hersch
Clash Royale
Champion              Medigain             Rajith Nipuna    
Runner Up             HSBC                Shawn Roberts
Women's Mariokart 8
Champion          Authenticities        Laroshi Ganegoda Wijayatilake
Runner Up         Millenium IT          Areefa Thassim
Women's Mortal Kombat
Champion        Authenticities           Laroshi Ganegoda Wijayatilake
Runner Up        Milllenium IT           Vindyhani Gamage
Women's NFS MW
Champion    Citrus Property Management    Himasha Perera  
Runner Up         Millennium IT                 Bhagya Nelum  
Team Titles
DOTA2
Champions  – Aclatic Private Limited
Runners Up – Virtusa
Call of Duty 4
Champions  – Asain Lands & Homes
Runners Up – Dialog Axiata
Counter Strike GO
Champions  –  Virtusa
Runners Up –  Motion Miracles
League of Legends
Champions   –   SURGE GLOBAL
Runners up  –    HSBC Wolves
Overwatch
Champions    –    Calcey Technologies
Runners Up   –    Redline Technologies
Special Force 2
Champions   –   Motion Miracles
Runners Up  –   Millenium IT ESP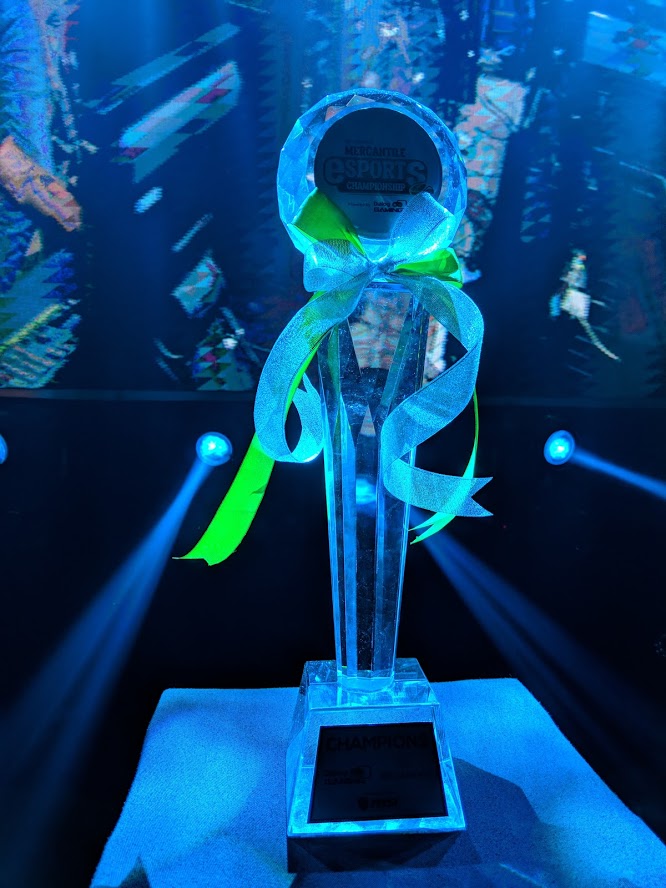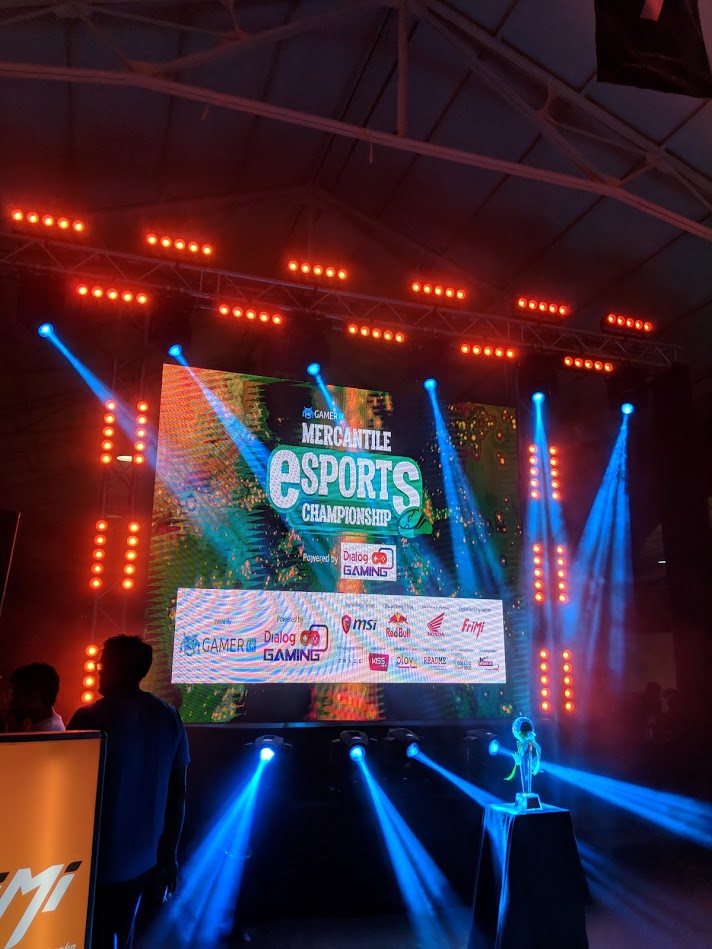 The overall championship ended in a thriller, where the two companies that were placed in a tie for second place were Virtusa and Motion Miracles, while in a shocking twist, Millennium IT were able to clinch the title as their female Cyber Athletes contributed to the majority of the points pushing them above Virtusa as well as Motion Miracles.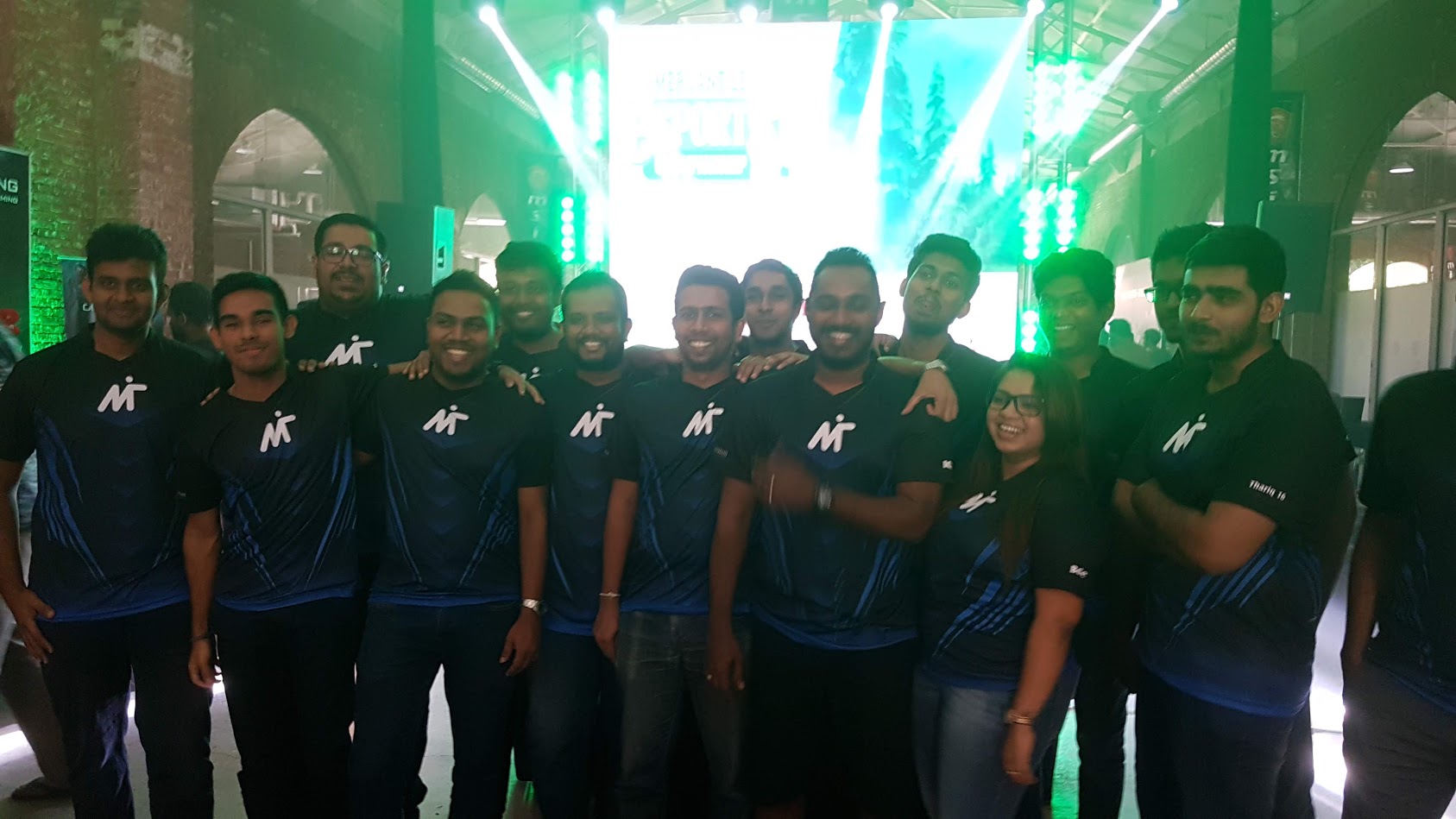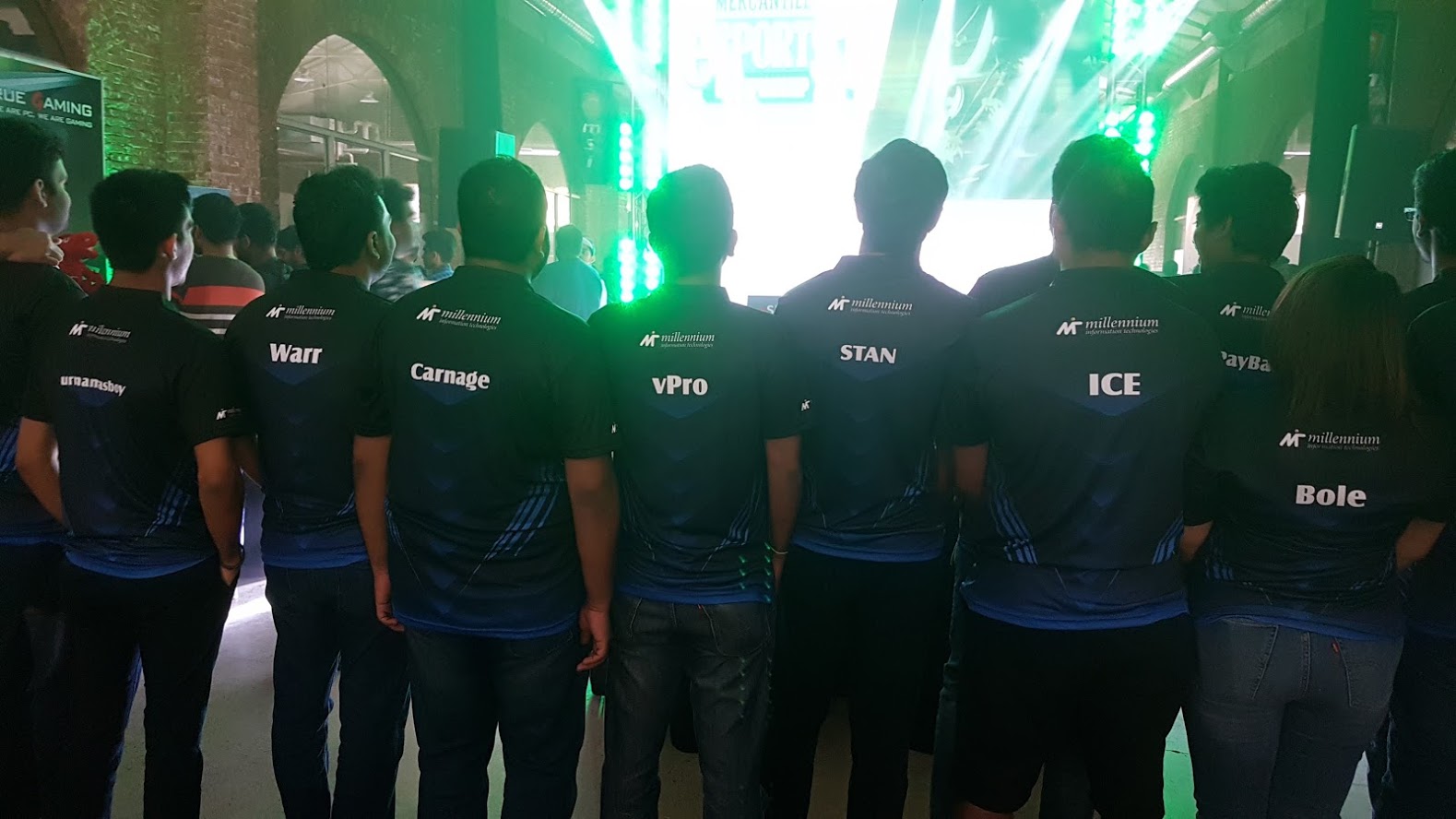 The Mercantile Esports Championship has been an annual event for 2 years now, and the signs of the growing Esports revolution is just as apparent in the hype and excitement of this event as it was in previous Esports events of the year. The two year champions, Virtusa were dethroned in a very telling way; with the points of the Millenium IT female cyber athletes pushing them over the finish line, with the spotlight suddenly thrust upon it, this could prove to be a much more hotly contested league in the coming years. The new champions, Millenium IT will have to defend their crown next year against fiercer competition, as Esports continues to boom in Sri Lanka, will they continue to dominate for another year like Virtusa did, or will a completely new champion emerge?