Gamer.LK has been promoting Esports in Sri Lanka since 2007, and a consistent fact has been that tournaments are dominated by male participants – both in numbers and performance. Over the years, Gamer.LK has established that this is purely due to a cultural perception of Video Games and Esports and not a physical or mental constraint on the part of the different genders. 2015 marked the year that Gamer.LK started women's brackets at Sri Lanka's largest Esports event – the Sri Lanka Cyber Games. Since then, female participation has grown to over 160 athletes in 2018.
This year Gamer.LK takes the next step in female Esports athlete empowerment with a dedicated Women's championship – the SLT eSports Women's Cyber Games to be held on the 20th and 21st April at the Colombo City Center.
Women's Esports Ambassador
This year Ornella Gunesekera joins us as the Women's Esports Ambassador. As ambassador, she will be promoting Esports as a sport for women and helping Gamer.LK shape perceptions about Esports. Ornella Gunesekera is Miss Universe Sri Lanka 2018 winner, and is a gamer herself.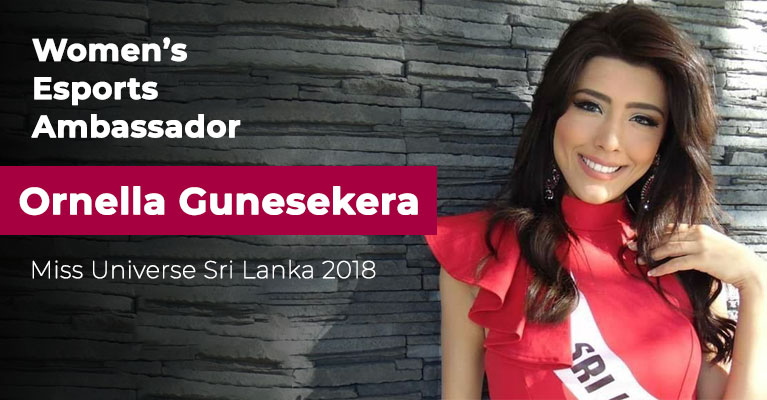 Tournament format
The tournament includes 5 game titles that every participant will take part in. The performance at each game title will award a number of points towards the player, and the top 8 players will qualify for the Grand Finals held the following day. The top 8 players will then battle it out for a ranking where the Rs. 100,000 prize pool will be distributed according to rank.
eRacer
Mortal Kombat XL
Call of Duty 4
Subway Surfers
Mario Kart