With Esports becoming a rapidly rising cultural phenomenon, many countries are quickly adapting to make way for the new gamer generation. From parents hiring tutors to help their kids in Fortnite, to Esports scholarships, gamers are reaching a new level of recognition for their skill. Some go as far as being recognized as celebrities, reaching new heights of stardom normally reserved for those in the entertainment industry. While this is the case in a set of countries, Esports recognition is still taking off in the rest of the world, especially in Asia. With that being said, things are changing for the better, Esports is rapidly growing in Asia, with lucrative prize pools and sponsorships from independent bodies.  One such body, the Asian Esports Federation – the partner for Esports at the Asian Games, is working in tandem with the Olympic Council of Asia to enable Esports in Asia and will be funding teams for the 2018 Asian Games in Indonesia, thus eliminating the burden of being funded by their respective governments or the tax payers.
A group of 3 athletes and officials from Sri Lanka will be making the journey to this year's Asian Games.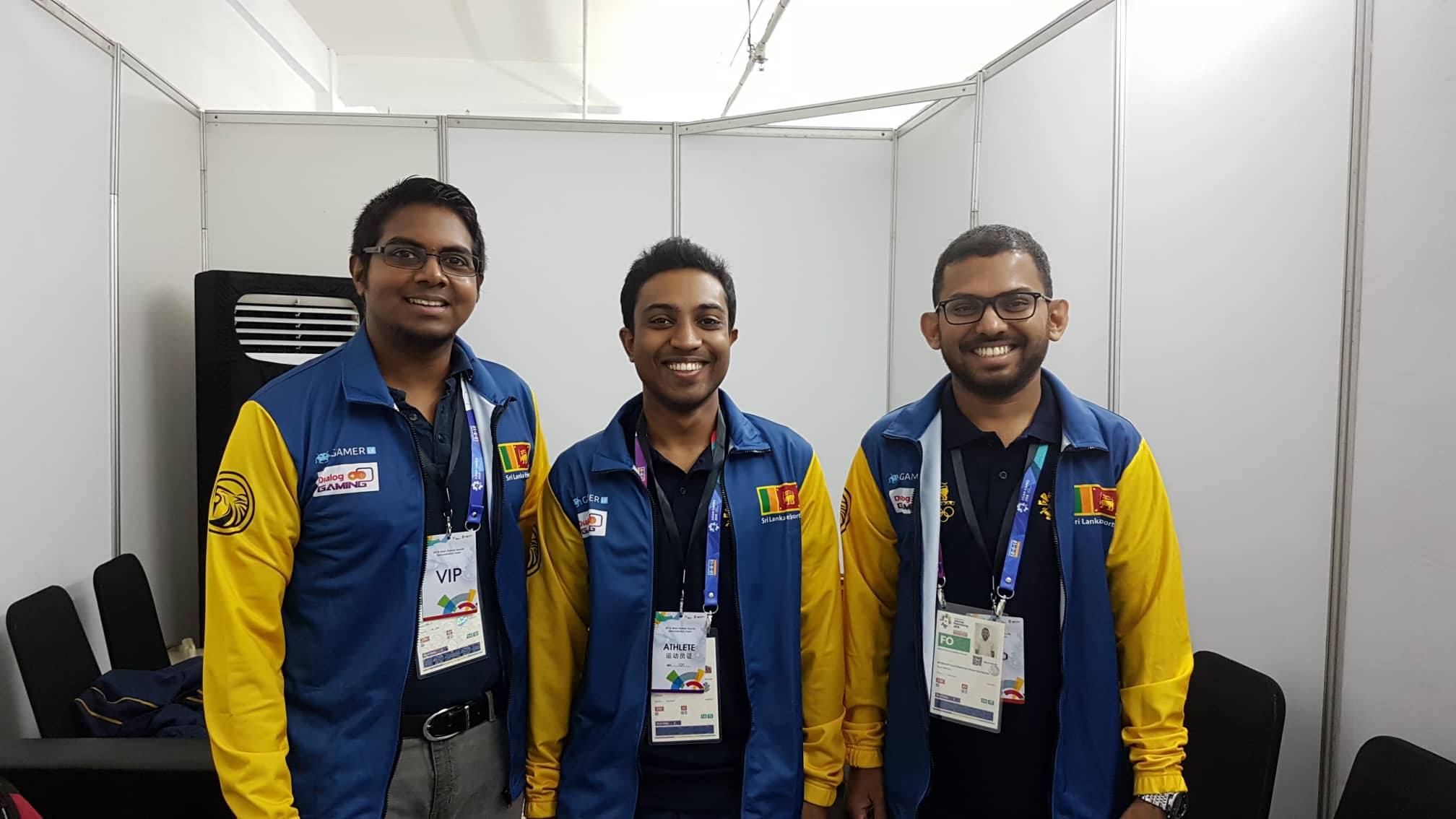 Amruth "Amypie" Alfred, bested players from Maldives and Pakistan to secure his spot in the Starcraft II finals. While 9 Sri Lankan players did compete in the qualifiers across multiple titles, only Amypie managed to triumph the fierce competition and qualify for the final event. Thus making him the only athlete representing Sri Lanka. Amruth is an alumnus of Gateway College Kandy, and is currently following an MPhil in Astrophysics at the University of Hong Kong, where he completed his BSc in Physics and Astronomy with Second Upper Honours. Amruth also has the fact that he received National Colors for esports, to add under his belt. Esports recognition in South Asia is comparatively low when compared to other Asian countries like South Korea and China. Thus, the remaining of the three, Raveen Wijayatilake and Malinda Jayasekera will be representing Sri Lankan Esports, to network with the rest of the South Asian representatives and form ties with other South Asian countries.
It also gives us great pride to mention that Sri Lanka had the honor of being a part of the first Esports opening ceremony at the Asian Games.
Dialog Axiata PLC, Sri Lanka's first connectivity provider to launch a mobile gaming platform, aims to empower the local pro-gaming community by powering cyber athletes to represent Sri Lanka in the Asian Games 2018. Recognizing the potential and growth for cyber athletes in the country, Dialog continues to spearhead eSports and support the community to challenge global gamers on international platforms.
We wish them the very best at the 2018 Asian Games!
Sri Lanka at the Esports opening ceremony at 18th Asian Games in Jakarta

President of the Sri Lanka Esports Association Raveen Wijayatilake represented Sri Lanka at the Esports opening ceremony this morning.

We're proud to announce that Amruth "Amypie" Alfred from Xiphos eSports will be competing in national colors at the 18th Asian Games in Jakarta!

Thank you to our national Esports team sponsor Dialog Axiata for the support.

#asiangames #DialogGaming #gamerlk #slesa #esports #srilanka

Posted by Gamer.LK on Sunday, August 26, 2018