Women's Cyber Games Participant Instructions
Limited slots – check-in FAST!
We have limited slots for this tournament, so please make sure to check-in at Colombo City Centre at sharp 10am on Saturday 20th April to avoid disappointment! Late entries may not be accepted!
Groups
On check-in, you will be slotted into a group based on a random shuffle. Each group will have a group admin assigned to it who will assist group members throughout the tournament.
Tournament format
The top performer from each group will move on to the grand final on Sunday 21st April. Only 8 participants will make it to the grand finals.
 The Games
Call of Duty 4 (PC)
– 12-person Free for all
– Points given based on placement
Mario Kart 8 (Nintendo Switch)
– 1v1 knockout brackets (random draw)
– Points given based on placement
Mortal Kombat XL (PC)
– 1v1 knockout brackets (random draw)
– Points given based on placement
Subway Surfers (Mobile)
– Standalone play – high-score leaderboard
– Points given based on leaderboard placement
Project Cars – eRacer (PC Simulation – Steering wheel and pedals)
– 1v1 knockout brackets (random draw)
– Points given based on placement
Points system
1st place finish: 6 points
2nd place finish: 5 points
3rd place finish: 4 points
4th place finish: 3 points
5-8th place finish: 2 points
8-12th place finish: 1 point
Prize money
1st place: Rs. 50,000
2nd place: Rs. 25,000
3rd place: Rs. 10,000
4th place: Rs. 5,000
5-8th place: Rs. 2,500
All winners will be gifted the prize money winnings via FriMi. Make sure to sign up for a FriMi account here: http://frimi.lk.
Age restrictions
Please note that if you are under 17 years of age, a signed waiver by a parent/guarding will be needed allowing you to play the games. Please be aware that games like Mortal Kombat XL and Call of Duty 4 have a ESRB rating of 17+.
Our partners
Sri Lanka Telecom will be providing connectivity for the event with their super-fast Fiber connections, perfect for low-ping Esports.
FriMi will be providing digital banking services for participants and will be the primary method of providing the prize money winnings.
Scope Cinemas is our Cinema partner – they provide the best movie theater experience in Sri Lanka.
Colombo City Centre is our venue partner.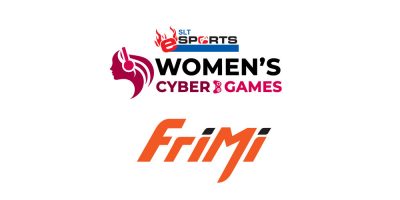 We are proud to announce our partnership with FriMi for the SLT eSports Women's Cyber Games! FriMi will be enabling all winning participants to receive their prize money via their FriMi digital wallets! FriMi believes there is a better way to banking, one that is more...
read more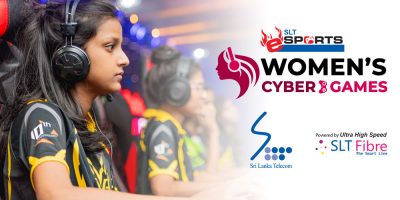 Sri Lanka's premier telecommunication provider Sri Lanka Telecom (SLT) has signed on as the title sponsor of the inaugural Women's Cyber Games Esports championship organised by Gamer.LK. SLT shares Gamer.LK's vision of empowering female Esports athletes in Sri Lanka,...
read more