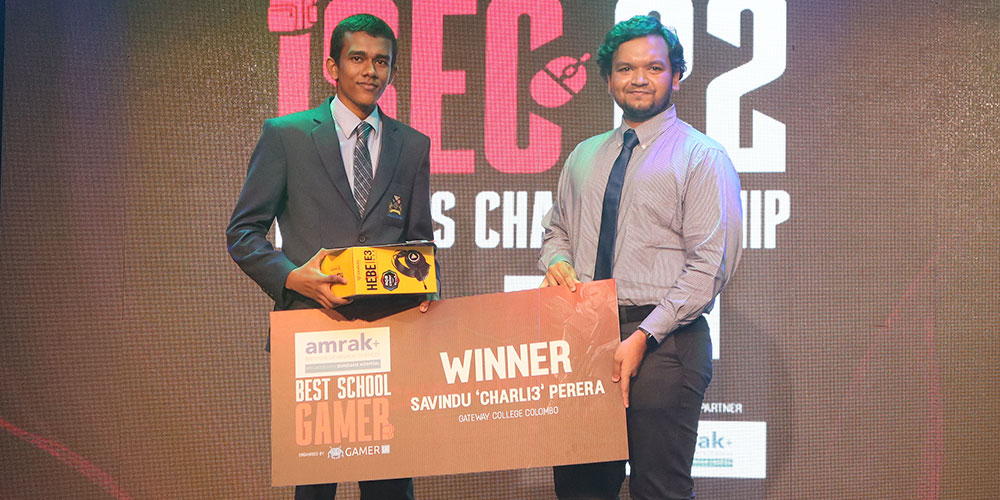 Partnering with Gamer.LK, the Amrak Institute of Medical Sciences presented the Amrak Best School Gamer Award for the smartest and the most skilled school gamer in the country. Savindu 'CHARLI3' Perera from Gateway College Colombo was announced as the winner at the...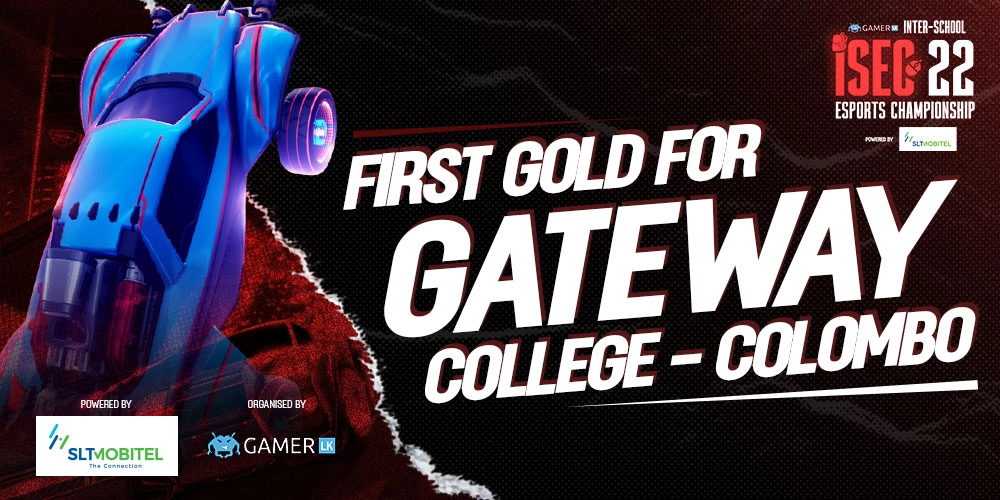 With 2 out of 10 eligible titles concluded, the Rocket League Grand Finals at the Inter-School Esports Championship 2022 (ISEC '22) powered by SLT-MOBITEL saw some intense and fierce competition as the young racers from Gateway College Colombo showcased their skills and determination on the virtual track. At the end of the day, it was Gateway College Colombo who clinched both gold and silver for the title, while Carey College Colombo secured the bronze medal.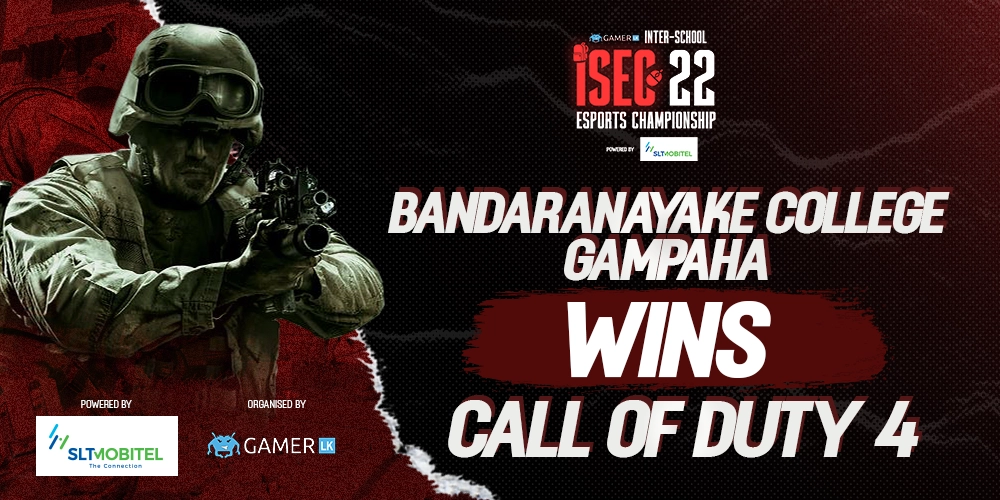 The Inter School Esports Championship 2022 (ISEC '22) Powered by SLT-Mobitel has kicked off with its first day of competition featuring Call of Duty 4. Ten game titles will be played in the tournament, and the first game has already produced a thrilling outcome. The competition saw Bandaranayake College Gampaha take home the gold medal in Call of Duty, while Nalanda College Colombo came in second place to earn the silver medal.
Tournaments and Competitions
Upcoming & ONGOING events
These are the starting dates of the tournaments only. Please check the individual events for exact duration of events. Due to the ongoing Coronavirus (COVID-19) outbreak we have restricted organising LAN events for the time being. Subscribe to our full calendar here to stay updated with our events.
Sri Lankan Rankings
Endorsed by Sri Lanka E-Sports Association (SLESA)
1

n00b Alliance Spite
2099
Last updated: 3-Sep-2019 (after Wolfgang Hunting Grounds 2019)
1

Phoenix Gaming Indomitus
2246

2

Xiphos eSports Victorious Secret2036


3

Division eSports Death Sentence 1955


4

Noob Alliance BedTime Samurais1841


5

Noob Alliance Infinity Gaming1812

Last updated: 18-Apr-2019 (After BOTMG Season 4)
1

Xiphos eSports ZeGg
2009

3

M-eS-Revolutionary Gamers1727

Last updated: 25-May-2019 (After SLCG'18)
Latest videos from the Gamer.LK youtube channel
Predator Helios 300 Gaming Laptop review
Review of the latest gaming laptops, mobile phones, peripherals and other hardware devices EXCLUSIVELY on GLKTV.
Women's Cyber Games Online '20 Trailer
Gamer.LK presents the Women's Cyber Games '20 Online championship with 11 titles for girl gamers to compete in.
Games streamed live daily on GLK Esports TV
A live programming web TV channel on streamed on Facebook, YouTube and Twitch. Catch the latest gaming and Esports action.