A crowd of over 200 showed up at the Keero gaming café on the 24th of June 2018 to find out who would be crowned the champions at Kings of Lan tournament. The event showed a lot of promise given the number of participants who were up bright and early to make sure they don't miss out on their chance to take part in this event which was organized by Gamer.LK which was powered by Dialog gaming alongside technology partners MSI and official energy drink partner RedBull.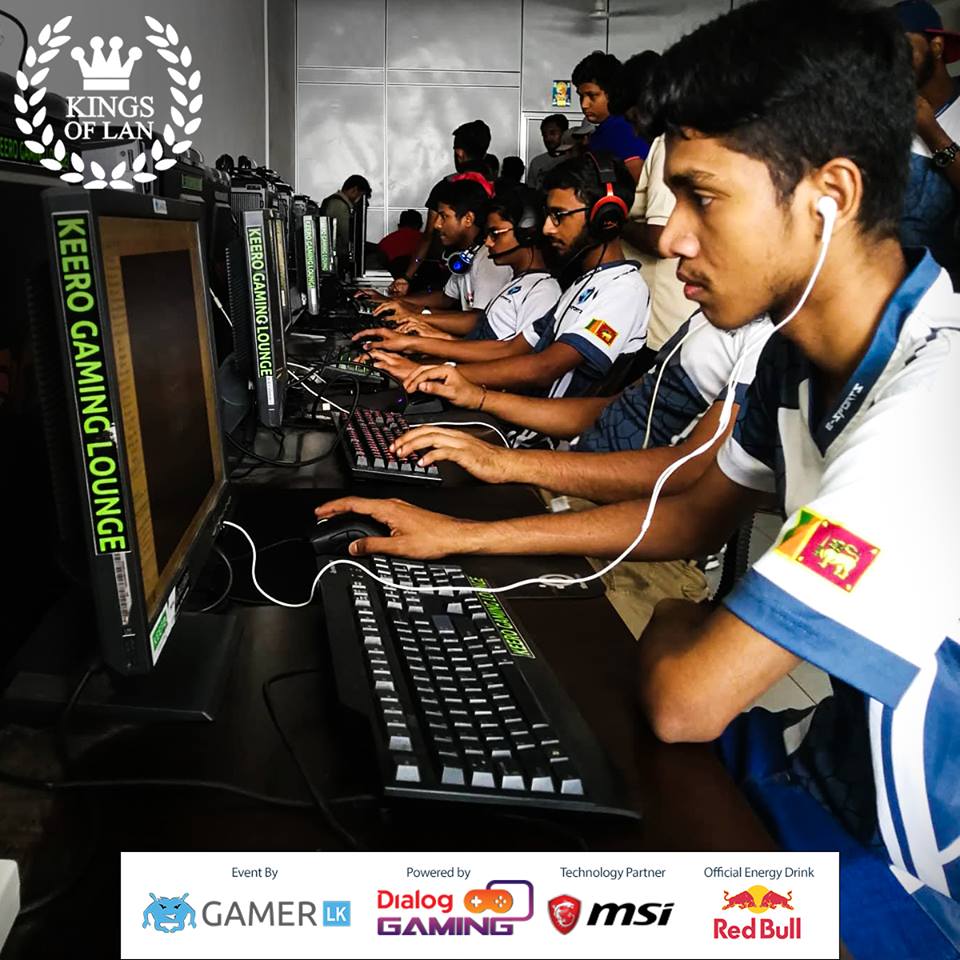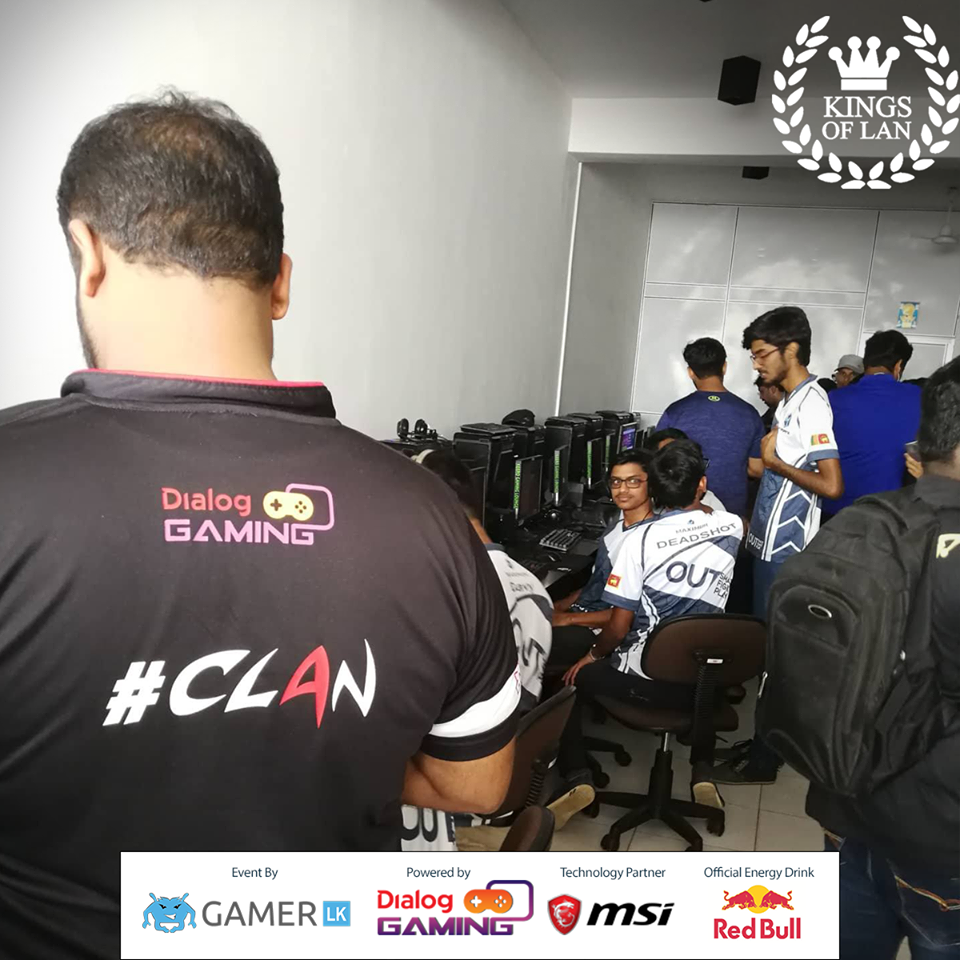 The event kicked off at around 10.00 am with an exciting Special Forces 2 match between Maximum Esports team GoDaddy and Maximum Esports team Ox!de closely followed by the individual titles which were Tekken 7, FIFA 18, Injustice 2, Project Cars and finally Clash Royale.
The first game of Special Forces 2 brought on an early hype to the day as the match was between two teams from the same clan and there was a lot of friendly rivalry as both teams played exceptionally well. Every game after seemed to have an amazing history behind it as there was a lot of excitement and intensity in every game with teams going head to head winning by the smallest margin, but in the end PnX Allstars took the title coming out on top against nA team reconnected to win the Special Forces 2 title.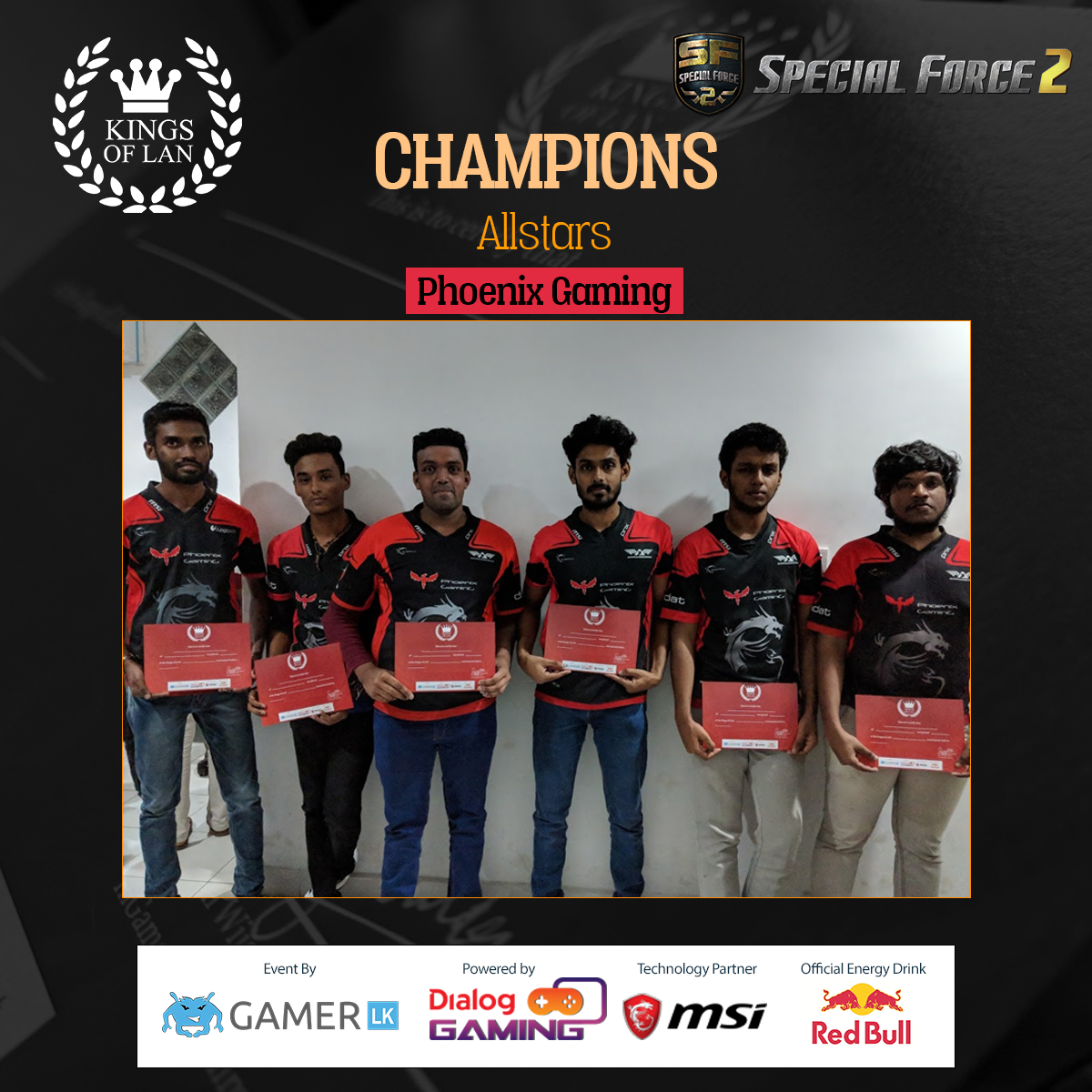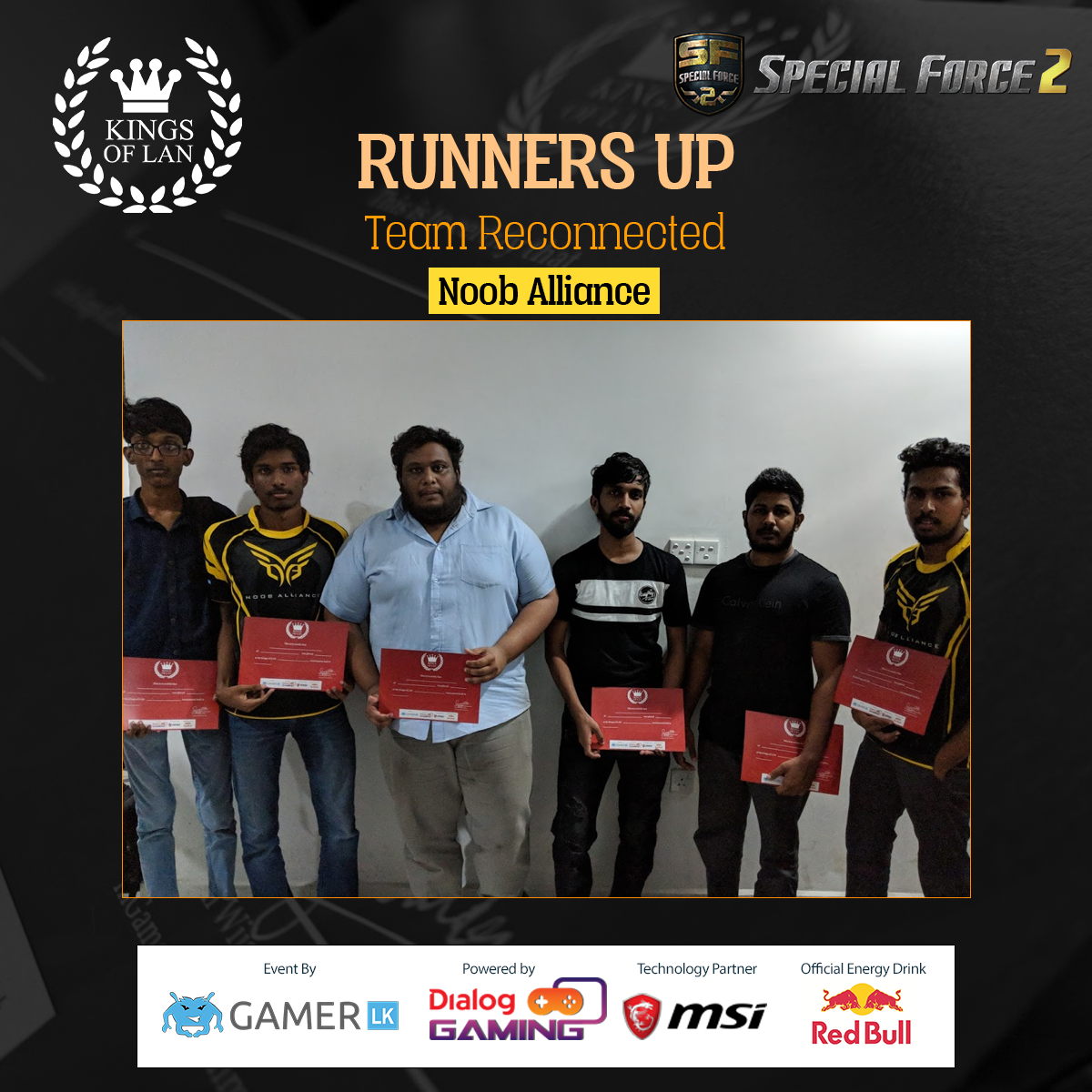 Another title that saw a major upset was Tekken 7 with some new faces turning up at the event a lot of new talent was on display, the matches following up to the finals all were evenly matched and seemed like it could have gone either way. The final match for Tekken 7 was between Ashen "Blazer" Samaranayake from n00b Alliance and his long time rival Roshan "JURA" Jurampathy from Phoenix gaming. Blazer has shown some amazing dominance with his all time favorite character Yoshimitsu but  JURA who had put in a lot of time studying his opponent and long time rival finally managed to figure out how to bring down Blazer's Yoshimitsu who strayed away from his usual Kazumi pick which was one of his most feared characters that he had mastered and went with Katarina who seemed to be the answer as he ended up taking the number 1 spot for himself winning the Tekken 7 title.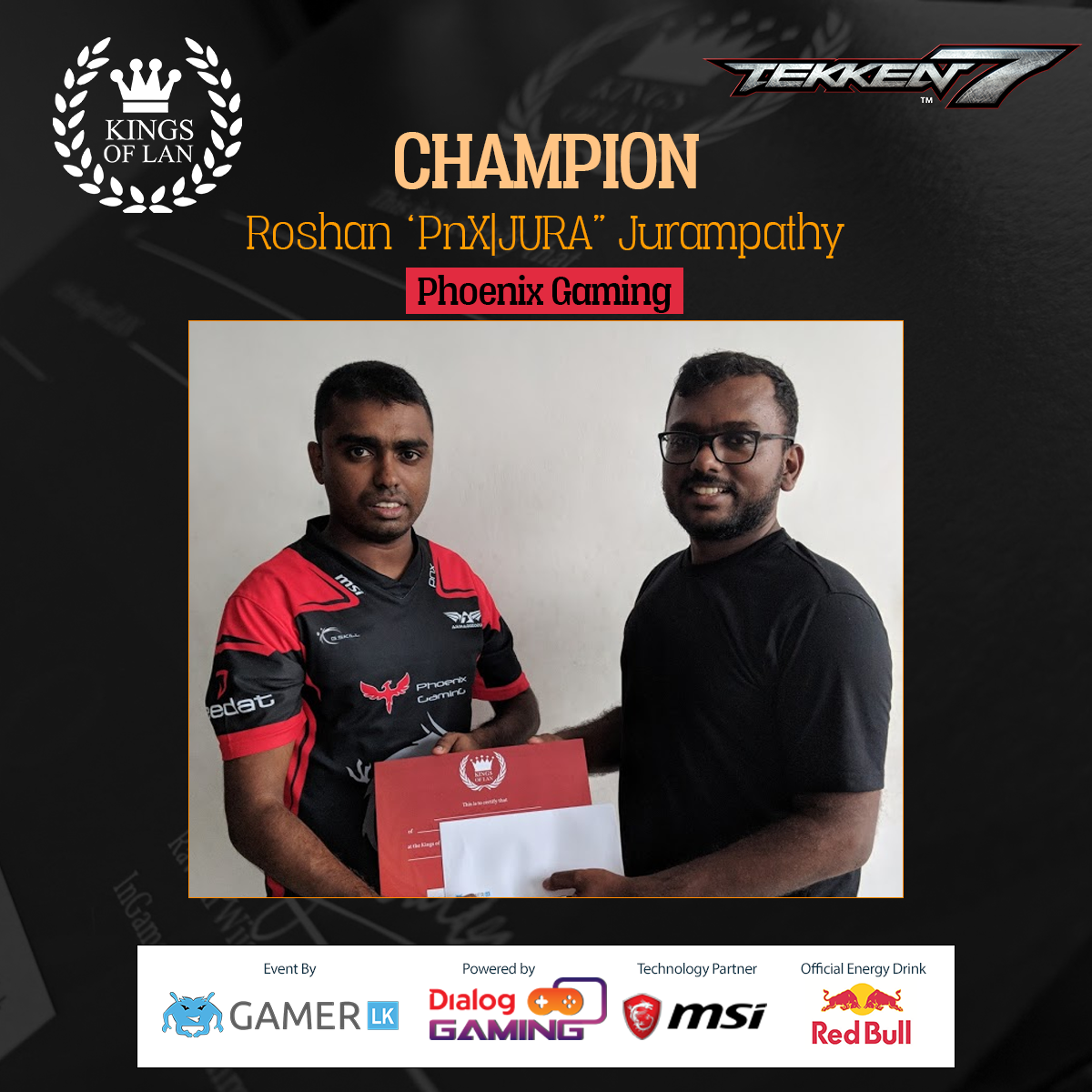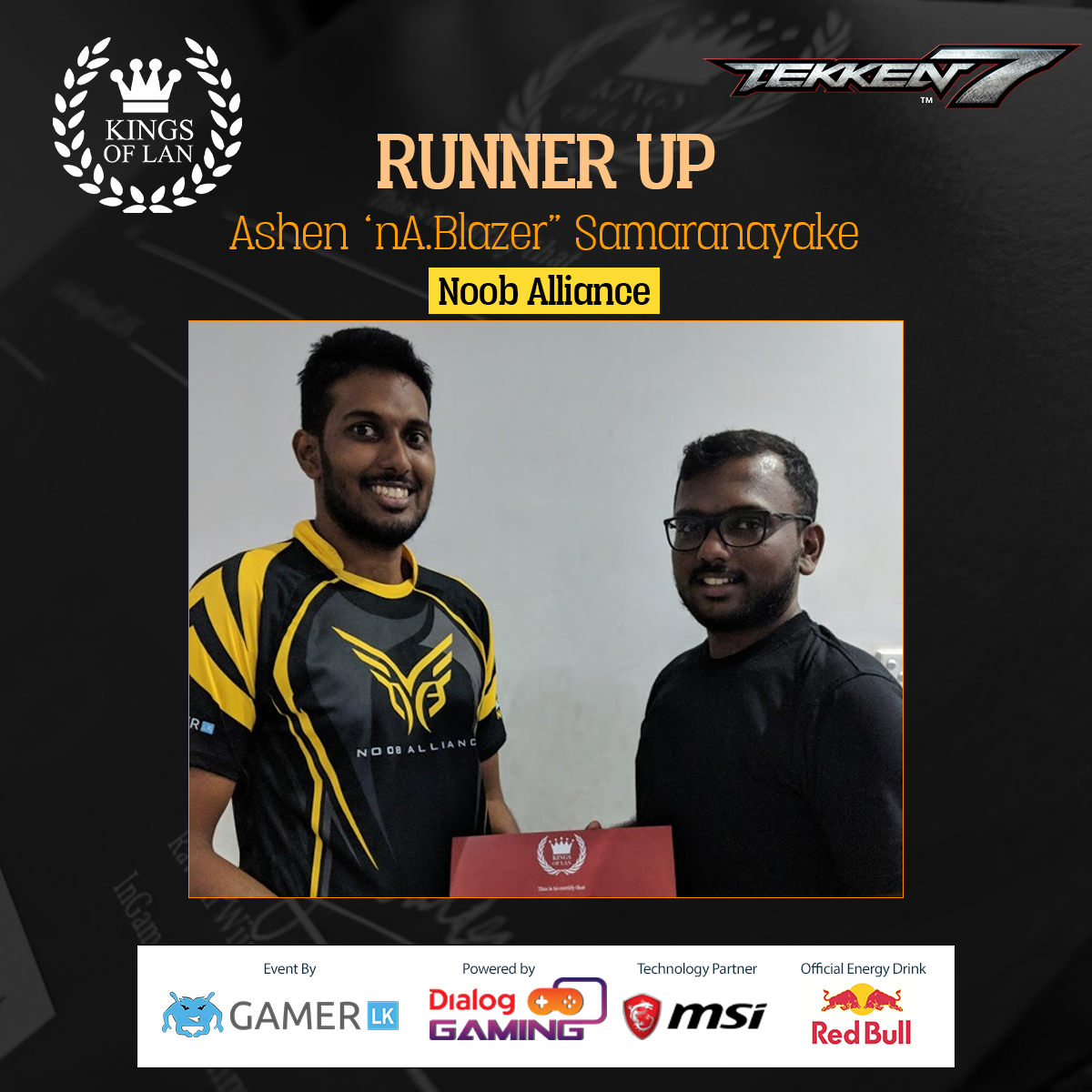 FIFA 18 as always was another highly contested title having over 40 participants taking part. Akeel "VeNoM" Ameerdeen from n00b Alliance showed great consistency as he overcame obstacle after obstacle to compete in the finals against Ashen "Penaldo" katagoda from Tech Morph who also created a few major upsets to get into the finals. In an exciting final Akeel "VeNoM" Ameerdeem came out on top to clench the victory against Ashen to take the title for FIFA 18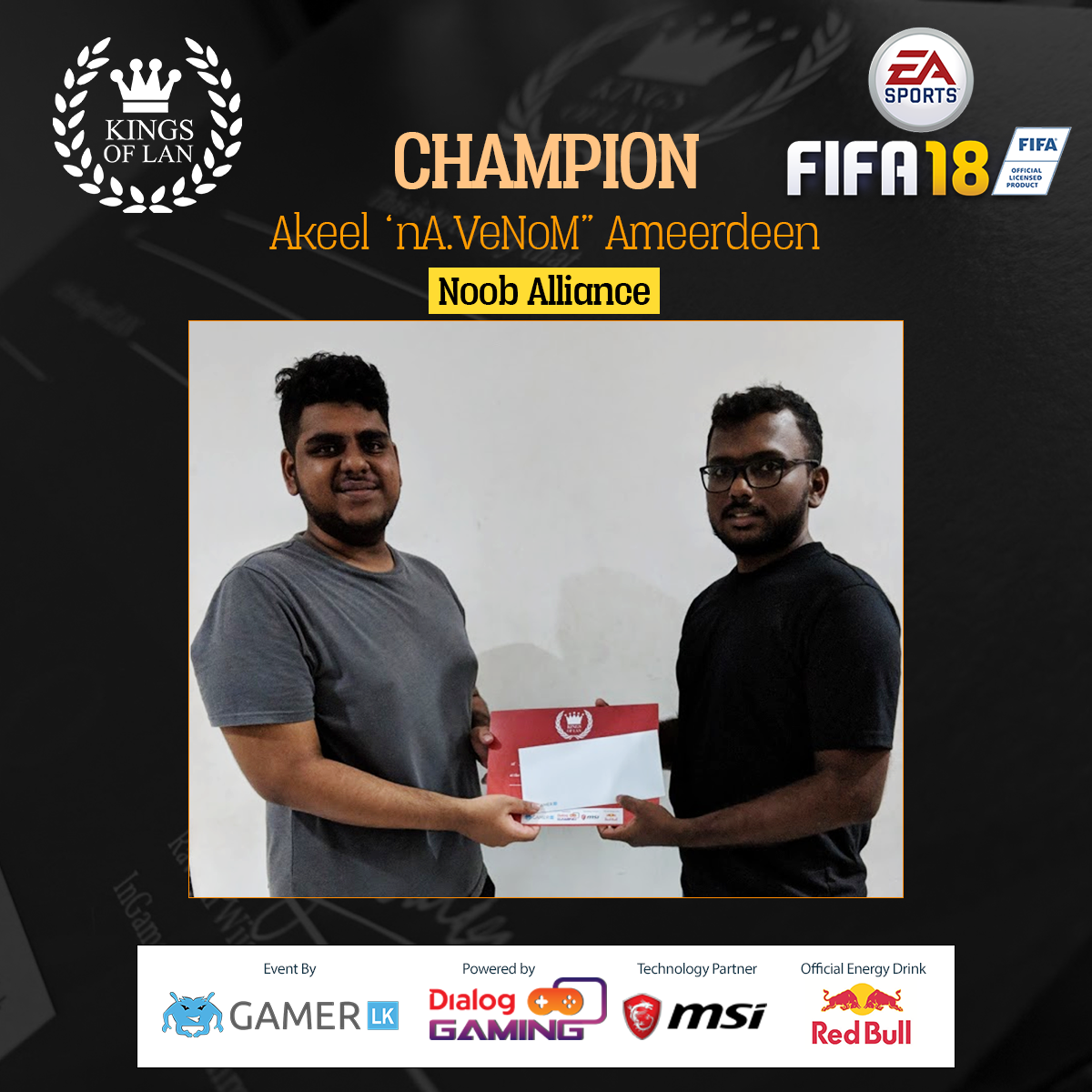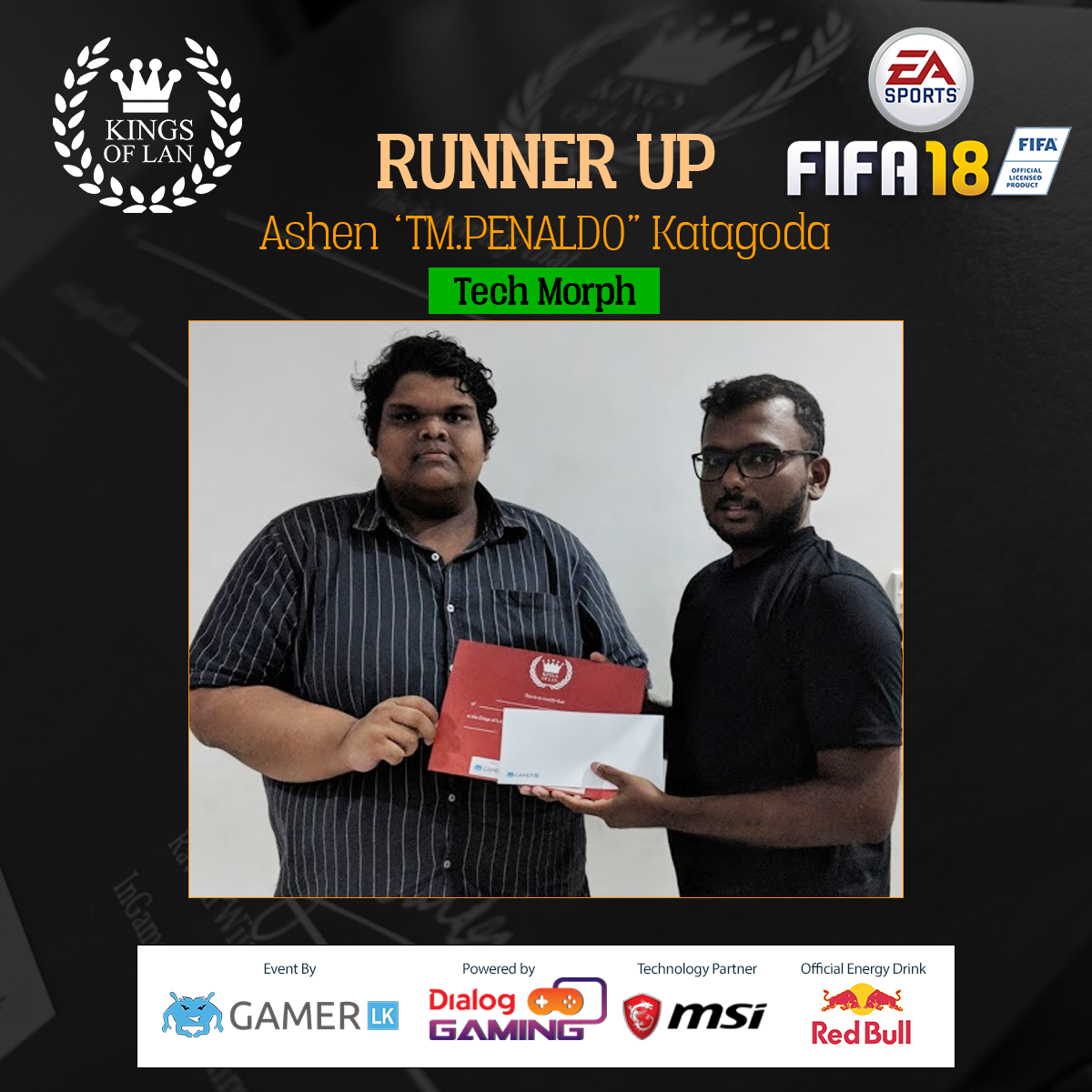 On the flipside, we saw the usual dominance in Clash Royale coming out from Joel 'Daniel' Joung who made his way to the finals pretty easily given that he is a very talented young individual with a lot of experience in the game making it all the way to the finals without so much as breaking a sweat. Joel who recently took part in the South Asian qualifiers for the Asian Games 2018 showed great form and patience during his games to outplay and outpace his opponents. Haniff Ameen once again fell short of glory going up against his rival Joel both from n00b Alliance was not able to find the right answer to deal with Joel's quick and devastating tactics falling short of the number 1 spot and ending up as the runner up with Joel taking the champions spot for Clash Royale.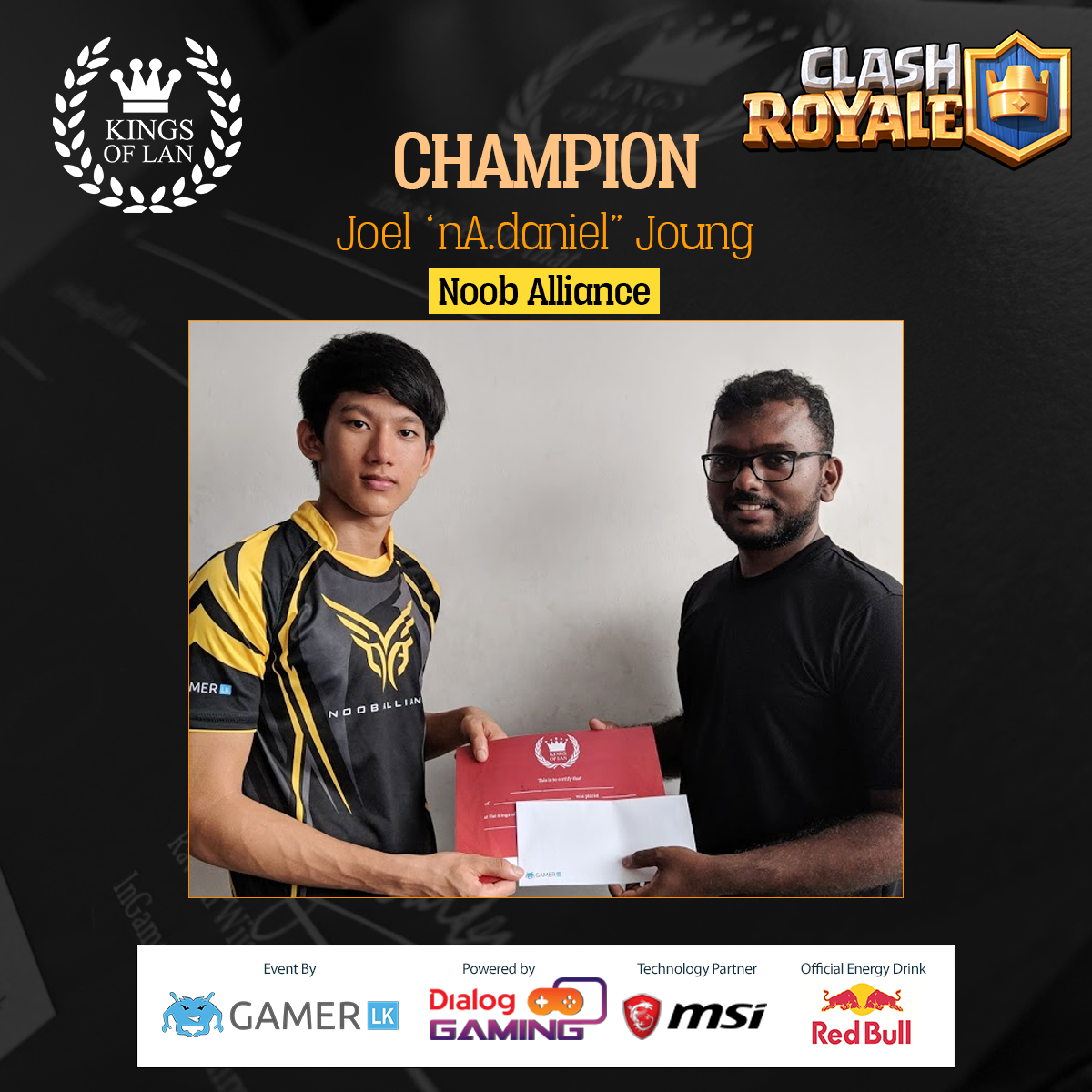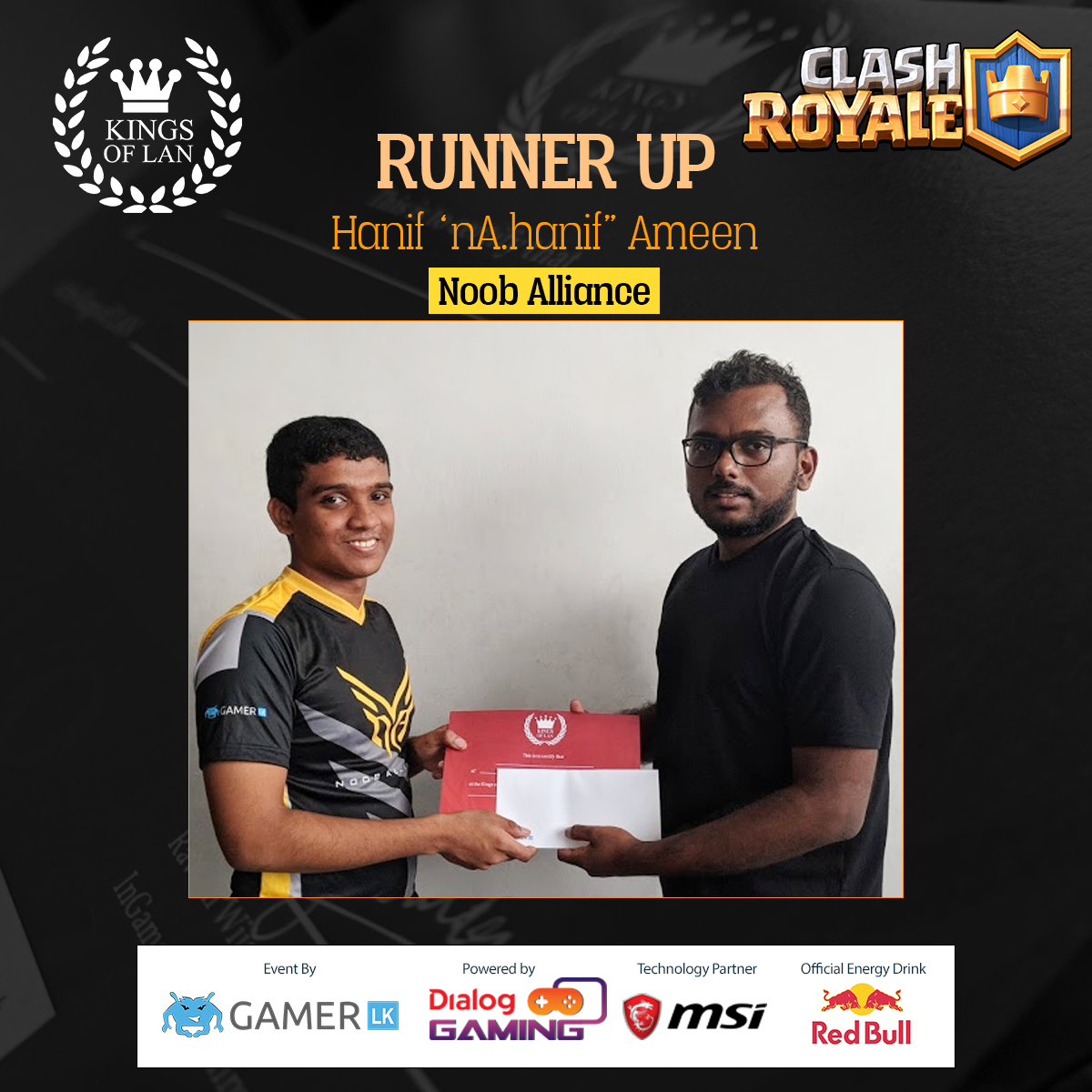 Injustice 2 saw its usual dominance coming out from Rashad "RaSSyCZaR" Ameer from Xiphos Esports who comfortably made his way to the finals with not much effort. His close friend and long time rival Umashankar "Redwire" also from Xiphos Esports found himself taking on Rashad in the finals after defeating a number of opponents fell short during the finals and was not able to secure the number 1 spot which ended up in Rashad's hands.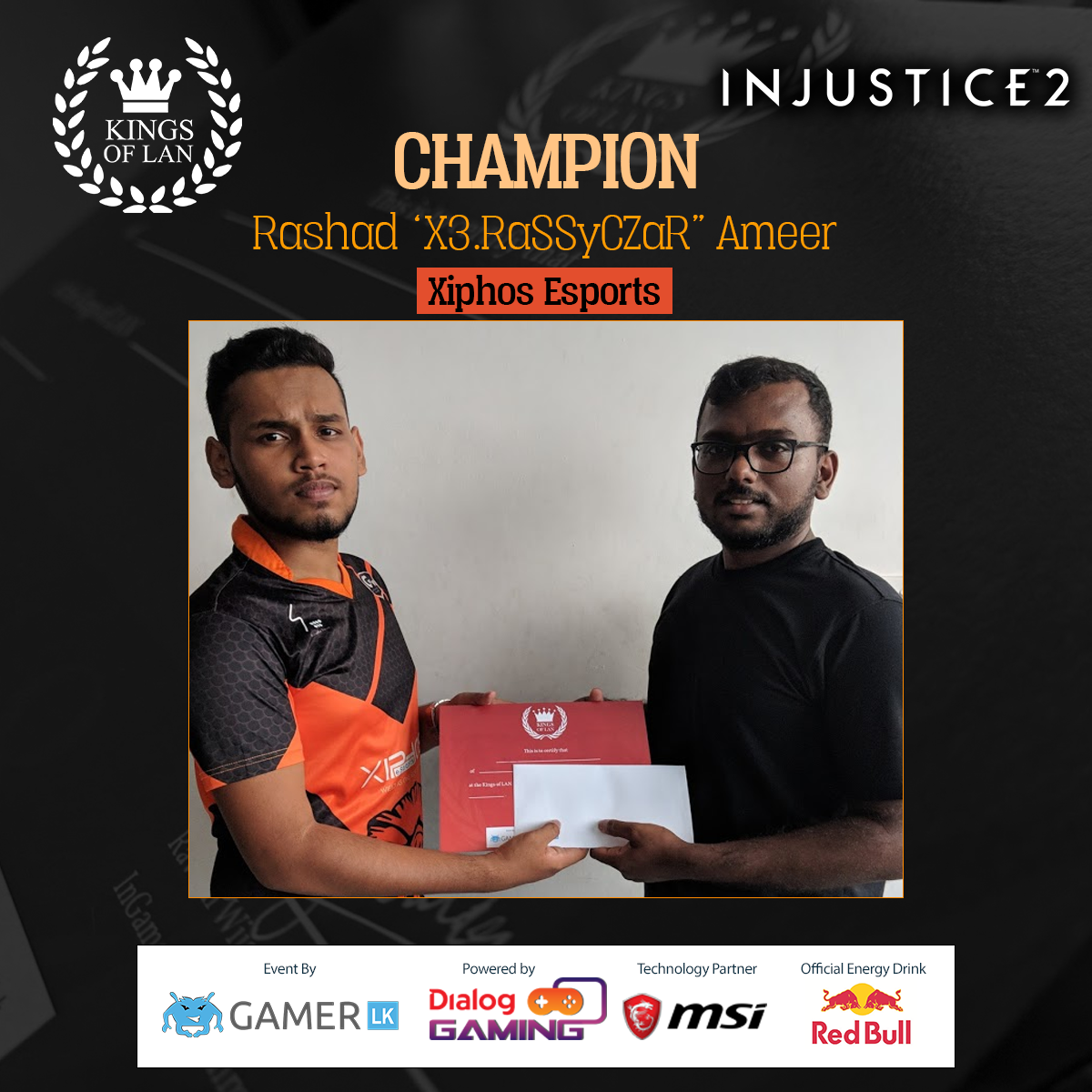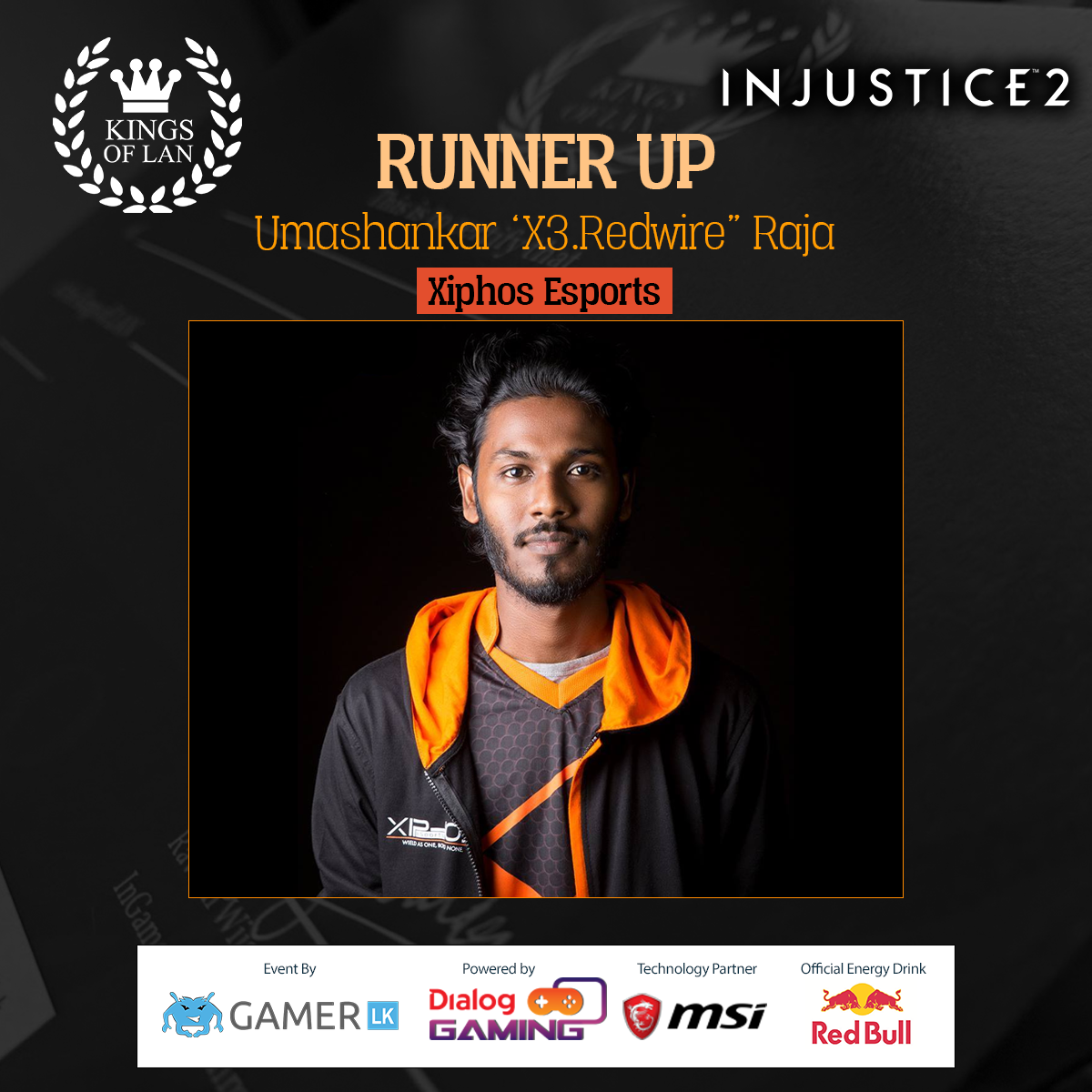 Project cars saw quite an interesting upset as Rasheed "BIGHORN" Ameer from Xiphos Esports who was the rank number 1 player for Project Cars fell short during the finals up against Hafzel Preena from Phoenix gaming and uncharacteristically making one small mistake which allowed Hafzel to clinch the title for Project Cars with a better timing.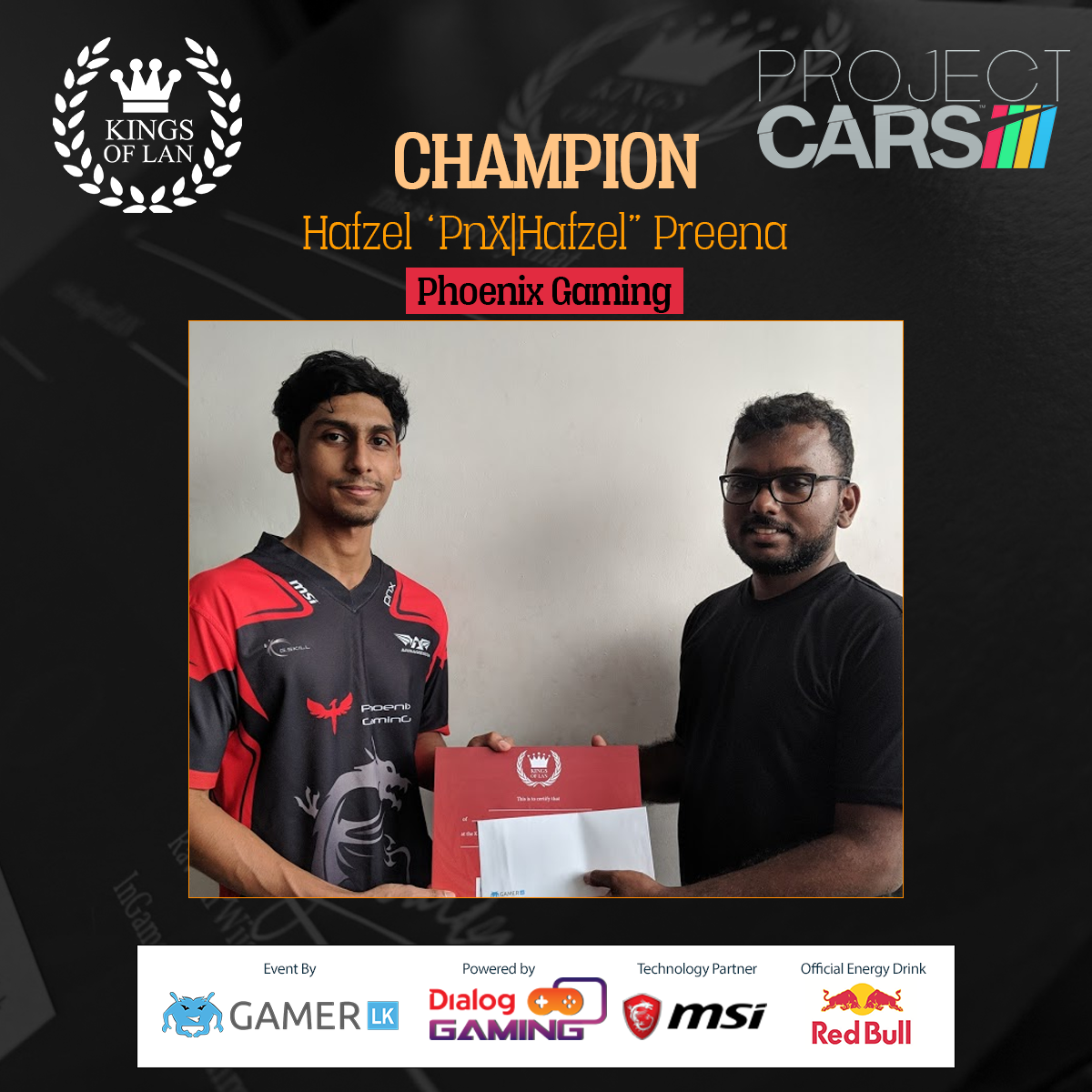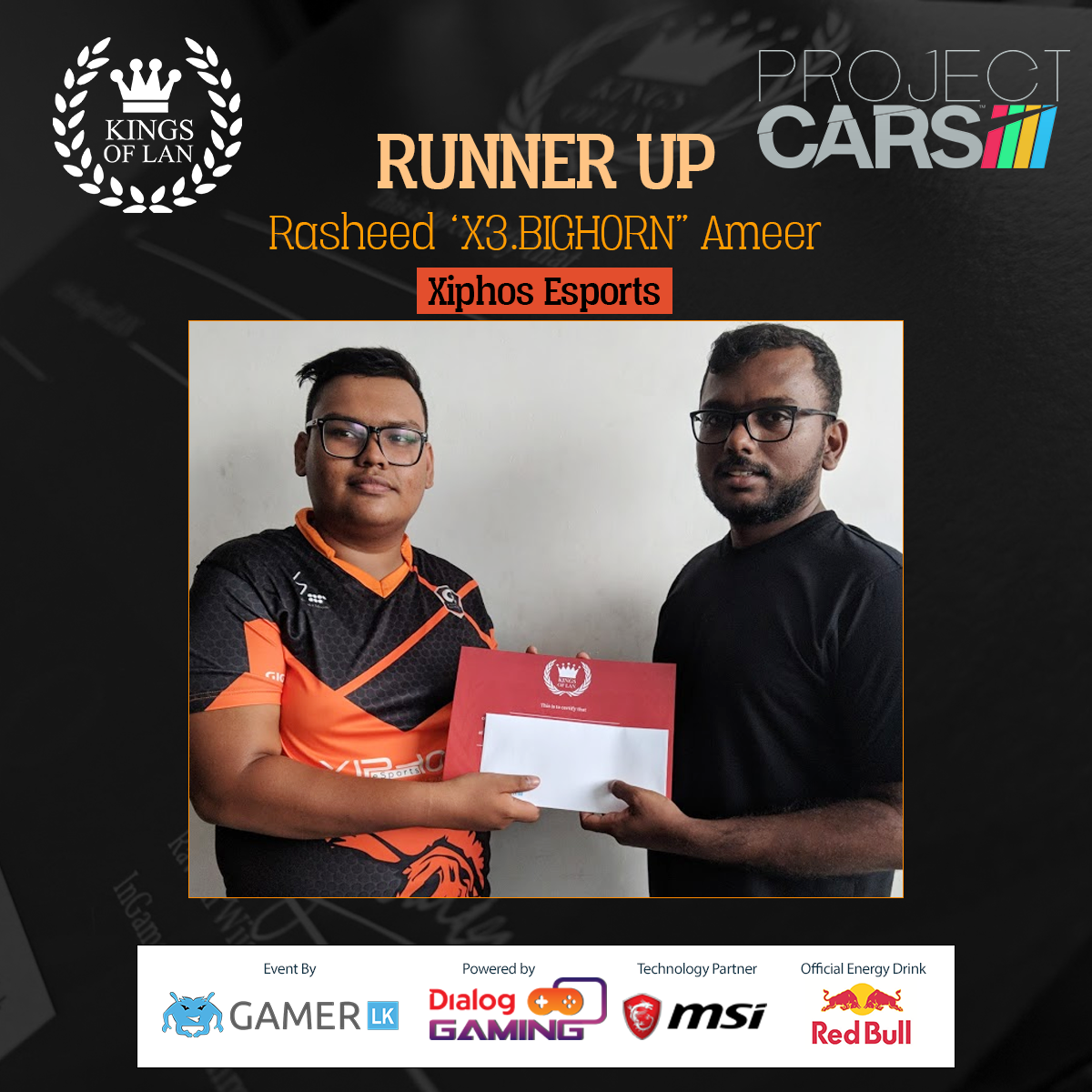 The overall championship was a tie between Phoenix Gaming and n000b Alliance with Xiphos Esports coming in at second place. With some tough fought battles and rivalries it definitely was an unexpected outcome with the players from each clan fighting to the bitter end to earn the number one spot for Kings of LAN 2018.
The day was filled with alot of excitement and competition every participant giving it their best to bring down the walls that they faced. Kings of LAN once again coming out a success bringing with it some intense competition and gameplay from all who participated we hope to see more of these exciting times as Esports grows further and takes new corners in the upcoming future.